Troubling new details emerge from incident that led to suspensions of 3 South Carolina freshmen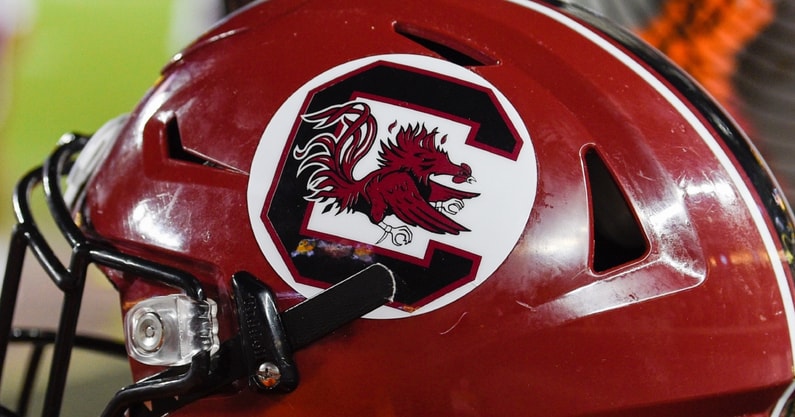 Troubling details have come to light from an incident that led to the suspension of three South Carolina Gamecocks football freshman.
Back on Feb. 3, South Carolina suspended defensive backs Anthony Rose, Monteque Rhames and Cameron Upshaw. Now, Emily Adams of the Greenville News has elaborated on the reasons why.
"Records obtained by The Greenville News show that three South Carolina football players who were suspended Feb. 3 are facing charges related to the illegal possession of an AR-15 rifle," wrote Adams. "Anthony Rose, a freshman safety who redshirted the 2022 season, was booked into Alvin S. Glenn Detention Center in Columbia on Feb. 6 at 9:30 p.m. according to a booking report."
According to an arrest warrant for Rose per Adams, the South Carolina defensive back had the rifle in his apartment, and then tried to throw it out the window in an attempt to hide it when the police came knocking.
"A warrant for Rose's arrest issued Feb. 6 states that at approximately 7:18 p.m. on Jan. 25, university housing staff 'observed and photographed an AR-15 rifle' in Rose's campus apartment at 650 Lincoln Street during a health and safety check. The weapon was reported to university police, who responded to Rose's apartment," wrote Adams. "The warrant states that as officers waited for Rose to answer the door, he threw the rifle out of a window and into a common area. It added, 'Two associates of Rose can be seen retrieving the rifle from the common area and one is concealing it in his pants.' The warrant states that officers reviewed video footage that corroborates the account.
"Rose, 20, was detained on two charges: contributing to the delinquency of a minor and carrying or displaying a firearm in a public building or adjacent area. A personal recognizance bond was set at $20,000, and Rose was released on bond Feb. 6."
Evidently, Rhames and Upshaw were suspended for their role in helping Rose hide the weapon from authorities.
"Rhames, 18, was arrested and booked at 9:29 a.m. He was charged with obstructing justice and carrying weapons on school property," wrote Adams. "A warrant issued Feb. 3 for Rhames' arrest states that he retrieved an AR-15 from a courtyard after it was thrown from an apartment window. It added Rhames concealed the rifle in his pants and left the property 'in a minor codefendant's car.' Rhames was released on a personal recognizance bond of $10,000 on Feb. 3.
"According to a booking report, Upshaw, 17, was charged with possessing a weapon on school grounds and obstructing justice. A petition filed in the 5th Judicial Circuit family court by USCPD officer Jacob Graf reiterated that an 'adult codefendant' hid the rifle in his pants, and both left the property in a car belonging to Upshaw."
Moreover, South Carolina head coach Shane Beamer isn't expecting either of the three players back with the program anytime soon. On Tuesday, he stated that he's "thinking of them" and he supports them, but any decision on their return will be made above his pay grade.
"That's a university decision and I have bosses and there's processes that those guys go through within the university and outside of the university as well," Beamer said, via Adams. "Right now, neither of the three are involved in our program.
"Thinking of them, support them, and hear for them but right now they're not a part of the program, and … don't anticipate them being back with us at any point soon."