Josh Heupel gives his early impressions of Clemson ahead of Orange Bowl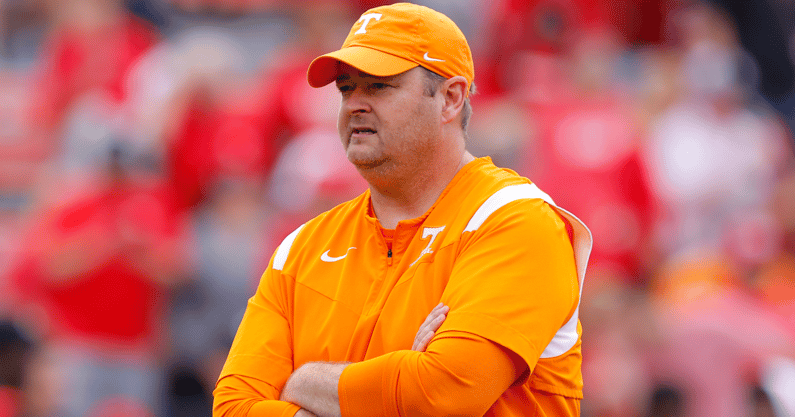 Tennessee coach Josh Heupel might not be competing for a national title like many believed was possible just a few weeks ago, but he still has a tremendous opportunity in the Orange Bowl in just his second season.
Heupel and the Volunteers will match up against Clemson, which trails only Alabama with six College Football Playoff appearances and two national titles since the inception of the CFP in 2014. In a recent press conference, Heupel praises both coach Dabo Swinney and the Tigers, which also finished as ACC champions this season.
"In recent years, I've had an opportunity to see them sporadically throughout the season," Heupel said. "It's a tradition-rich program. They've had a ton of success. Not just in past seasons, but in this season too. Obviously, finishing it out with an ACC Championship. We have a great respect for the quality of opponent. Coach Swinney's done a fantastic job with that program since he's taken over."
Heupel then went on to praise the Clemson defense, which ranks 18th in the country with 20.1 points allowed per game and 28th in yards allowed per play (5.0). He also had kind words for the offense, which underwent a quarterback change in the ACC title game last week.
True freshman Cade Klubnik replaced DJ Uiagalelei in that contest, providing new life to the team in a dominant 39-10 victory against North Carolina. He finished the game 20-of-24 passing for 279 yards and a touchdown, while also rushing for another.
"You look at what they've done defensively, year in and year out one of the top in the country," Heupel said. "I haven't had a chance to follow up and watch in detail the personnel or the scheme, so can't dive too much into that. Obviously, we'll do that here in the coming days and over the next week. But Offensively, they're a really good program too. Certainly last night they were very explosive and created a lot of big plays. Great opponent and we're excited to have an opportunity to compete with them at the end of the month."
If Josh Heupel can lead Tennessee to an Orange Bowl victory, it will be the first major bowl win for the program since the Cotton Bowl in 2004. Given the past success of the team and coach he is going up against, it would also send a message that this year's success is going to continue.
Kickoff between the Volunteers and Tigers is set for 8 p.m. ET on Dec. 30 in Miami.