Paul Finebaum takes Tennessee fans to task over expectations, compares to Alabama fans of old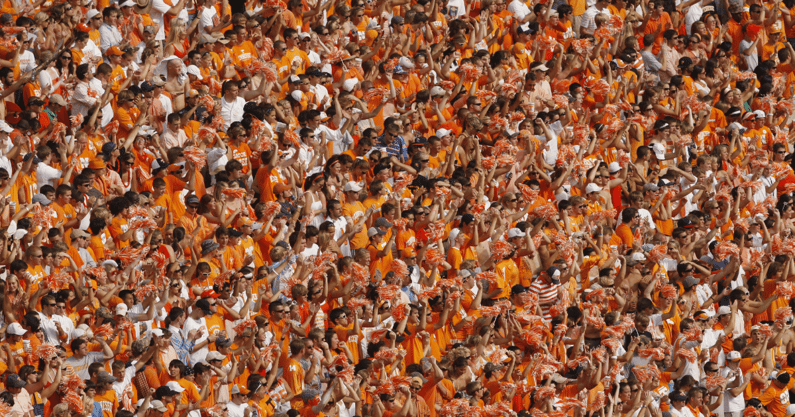 Football season is just around the corner. Which means exuberant fans across the Volunteer State for Tennessee football. Given their team's performance over the last decade, the Vols fans are hungry to return to nine and 10-win seasons (the latter of which, they haven't had since 2007). SEC Network's Paul Finebaum haw some interesting thoughts on the UT fanbase and their expectations, but believes that sort of season is a real possibility for the Vols this year.
He joined McElroy and Cubelic in the Morning to discuss the upcoming season for football and what he believes the fans expectations are. Here were some of his comments when asked if Tennessee fans would be upset with an eight-win season:
"Greg, I think Tennessee fans [have] quickly gone right back to where they were many, many years ago. Remind me a little bit of Alabama fans about 15 or 20 years ago, that no matter how bad things were, they are still among the most optimistic fans in the country. Because they feel like they belong at the cool kids table. Probably because their record, despite of everything. I think that they really believe, even if that (eight or less wins) happens, they still have faith in this program right now. Nobody has a honeymoon forever, but I think Josh Heupel probably has another year built into the cake here."
Paul Finebaum thinks Josh Heupel has a longer leash after his successful first season. Even if the team doesn't take the leap fans wants, they'll still be all-in on Heupel for another year.
He then circled the Florida matchup as a titular game early on in Tennessee's schedule. And Paul likes the Vols.
"Now, this will be repeated many, many times between now and September: Have to beat Florda. I mean, that's the one thing you have to worry about. Is Florida better than we think they are? And if somehow, that game goes Florida's way early on in the season, that will be a sign to maybe think Florida's good. But I'm pretty confident Tennessee will win that game. And right now, I can't tell you a game they'll definitely lose other than Alabama and Georgia."
Exciting stuff from Finebaum at the end there. In theory, Tennessee could wind up favored in all but two games this year.