CBS Sports releases 2022 never-too-early NBA Mock Draft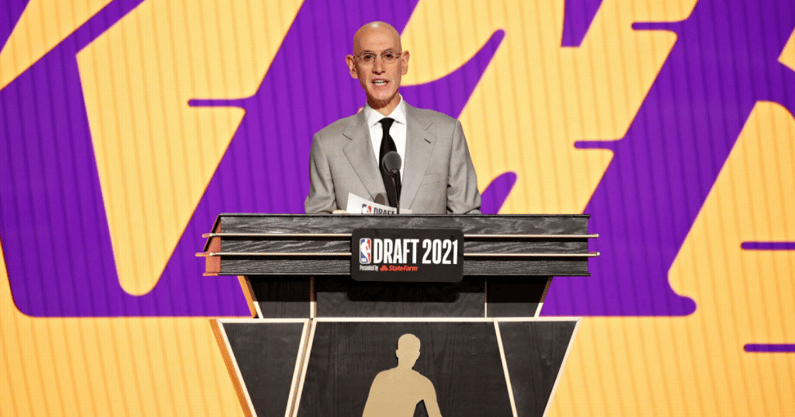 As is tradition, every NBA and college basketball analyst posted their 2022 NBA mock draft in the minutes after the 60th pick of the 2021 NBA Draft. Last year, in the morning after the 2020 NBA Draft, CBS Sports analyst Gary Parrish projected six of the seven top picks for 2021, only missing on breakout Australian guard Josh Giddey. His never-too-early 2022 NBA mock draft is headlined by Duke freshman Paolo Banchero and Gonzaga freshman Chet Holmgren.
Here is the CBS never-too-early 2022 NBA mock draft:
1. Thunder: Paolo Banchero, PF (Duke)
Banchero possesses elite physical tools and has shown enough skill development in recent years to make every NBA scout excited for the future. It is a question of opposites at No. 1 as teams choose between the power of Banchero or the finesse of Holmgren.
2. Magic: Chet Holmgren, C (Gonzaga)
Holmgren is a 7-foot rim protector on defense and plays point guard on offense, making him one of the most unique prospects in basketball. He continues to show fluid skill development that is enticing at his size, but some will question the durability of his skinny frame.
3. Pistons: Jaden Hardy, SG (G-League Ignite)
Hardy looks to follow in the footsteps of Jalen Green and Jonathan Kuminga in the G-League. He is the most dynamic scoring guard in the draft.
4. Cavaliers: Caleb Houstan, SF (Michigan)
Houstan is eligible for the 2022 NBA Draft after reclassifying last summer. He projects as an elite 3-and-D player at every level with his catch-and-shoot ability.
5. Spurs: Patrick Baldwin Jr., SF (Milwaukee)
Baldwin Jr. decided to play for his father in the Horizon League rather than join a super team at Duke. The big shot-creator projects to put up video-game numbers in college before declaring for the draft.
6. Rockets: Kennedy Chandler, PG (Tennessee)
Chandler is a prototype point guard who has won at every level. He is a bit small but uses his speed and handles to break down defenses.
7. Kings: A.J. Griffin, SF (Duke)
Griffin is the son of Raptors assistant Adrian Griffin, who played nine seasons in the NBA. His game is centered on physicality which allows him to guard multiple positions and move past defenders.
8. Hornets: Jabari Smith, PF (Auburn)
Smith is intriguing to NBA teams because of his size at power forward combined with a competent perimeter game. He will get an opportunity to show off his versatility at Auburn next to center Walker Kessler in the front court.
9. Timberwolves: Peyton Watson, SF (UCLA)
Watson is an athletic wing who moves well in transition. His arrival at UCLA has fans anticipating another Final Four run this season.
10. Pelicans: TyTy Washington, PG (Kentucky)
Washington was a late riser in the 2021 recruiting class but is now considered one of the top point guards. He can create for himself and others with a reliable shot and good handles.
11. Pacers: JD Davison, PG (Alabama)
Davison's game is predicated on athleticism at both ends. He is the most likely player in the class to posterize his opponent on one end and follow it up with a chase-down block.
12. Raptors: Yannick Nzosa, C (Congo)
Nzosa is the top-ranked international prospect in this draft. He is an elite defender already with a chance to develop offensively over the next few years.
13. Wizards: Nikola Jovic, SF (Serbia)
Jovic has shown great ball-handling at 6-foot-10 and continues to develop as a shooter. His high upside and unique skillset have scouts intrigued.
14. Grizzlies: Jalen Duren, C (N/A)
Duren is currently a member of the 2023 NBA Draft class but is expected by industry experts to reclassify. Parrish is admittedly lower on Duren than most because of his lack of perimeter production as an undersized center.
Image courtesy of Arturo Holmes/Getty Images