Dallas Cowboys make final decision on injured offensive weapon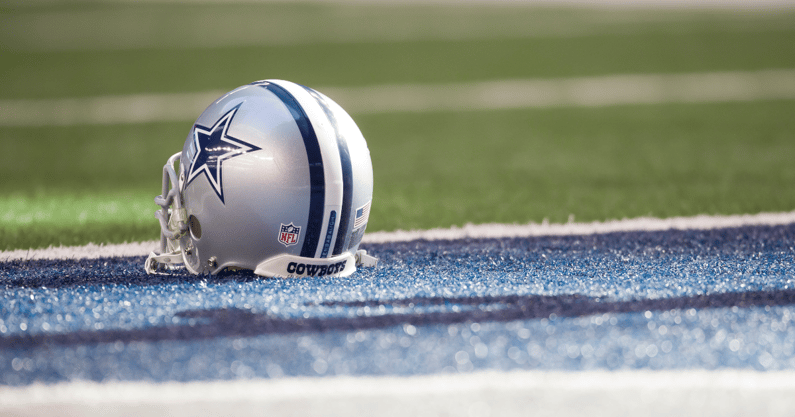 Dallas Cowboys rookie T.J. Vasher is done for the year. Despite getting reactivated last month, Vasher did not go onto the 53-man roster within the 21-day window following his activation. The Texas Tech standout will return to the Reserve list as the Cowboys make their push in the 2022 NFL Playoffs.
Vasher, a 6-foot-5 wide receiver, went undrafted in the 2021 NFL Draft after five years in Lubbock, Texas. After the Cowboys signed him as a rookie free agent, he went on to the Reserve list with an injury he'd sustained while still at Texas Tech. The injury, a knee issue, cleared up since his signing in May but it's unclear when fans will see Vasher hit the field for the first time.
As a Red Raider, T.J. Vasher posted 1,983 receiving yards with 146 catches and 21 touchdowns. He wowed with his combine results, including an 84-inch wingspan and 4.5 40-yard dash.
The Cowboys, who are hosting their Wild Card game against the 49ers this weekend, have opened up as a three-point favorite, according to ESPN. The game will air live on CBS this Sunday following the conclusion of the FOX broadcast of the Eagles vs. Buccaneers wild card game.
Cowboys update status of Trevon Diggs
In the win against the Eagles, star cornerback Trevon Diggs did not travel with the team. The Cowboys held Diggs out due to an illness but the team specified that it was not related to COVID-19.
On Wednesday, Dallas confirmed Diggs would be good to go against the 49ers without having to say it out loud. The cornerback was not on the Cowboys' injury report, meaning he is back in practice and will make his first appearance in the playoffs as an NFL player.
Diggs has been a crucial part of rebuilding what was one of the worst defenses in franchise history from last season. He leads the NFL in interceptions with 11 and has set up the Cowboys offense for success with short fields.
On3's Griffin McVeigh contributed to this report.