Dallas Cowboys provide statement on absence of assistant coach Joe Whitt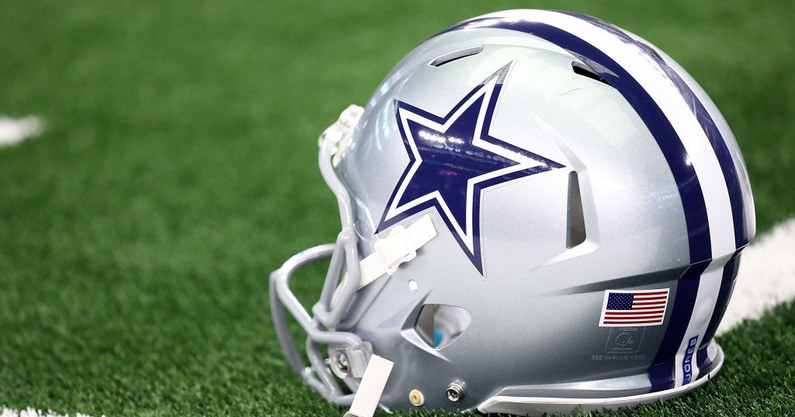 The Dallas Cowboys are set to see their preseason begin on Saturday, with a matchup against the Denver Broncos on the schedule. A lot of main starters will not be playing in the game but somebody from the coaching staff will also be absent this weekend.
Secondary/Defensive Pass Coordinator Joe Whitt will not be traveling with the team to Denver, the Cowboys announced in the statement. He is said to be dealing with a "private health matter" and has been absent from recent practices as well.
"Dallas Cowboys Secondary/Defensive Pass Coordinator Joe Whitt is addressing a private health matter, and he will not be traveling with the team to Denver for Saturday's preseason game," a statement from Dallas read. "He has been absent from practice, but he has been participating in meeting with coaches and players."
Whitt is entering his second season with the Cowboys, having a previous relationship with head coach Mike McCarthy. He was on staff with the Green Bay Packers beginning in 2008 as a defensive quality control coach before becoming the cornerbacks coach for over a decade.
As for the Dallas secondary, there will not be a ton of newcomers when it comes to starters. Witt has still been involved, just not on the field. Wishing a speedy recovery to the Cowboys coach.
Dallas Cowboys make roster moves surrounding kicker
The Cowboys signed a familiar face on Tuesday afternoon, the team announced. Former kicker Brett Maher is joining the squad after completing a workout earlier in the day. In a corresponding move, the team waived undrafted rookie Jonathan Garibay out of Texas Tech.
Maher is a proven kicker who played his college football for Nebraska. He has played for eight different NFL teams so far as a practice squad or offseason kicker.
He previously kicked for the Cowboys in 2018 and 2019 after the Dan Bailey era. He even made the four longest field goals in franchise history. However, during his tenure in Dallas, he missed eight field goals between 40-49 yards.
In 2021, Maher kicked for the New Orleans Saints with the best percentage of his career. He made 16 of 18 field goals, including 4-4 between 40-49 yards.
Maher could be making a comeback for Dallas this season, however, Lirim Hajrullahu has been a kicker the team continues to give opportunities to. They brought him in last season while Greg Zuerlein struggled to return to his Pro Bowl form after back surgery.