LOOK: Tom Brady jokingly issues impromptu challenge to LeBron James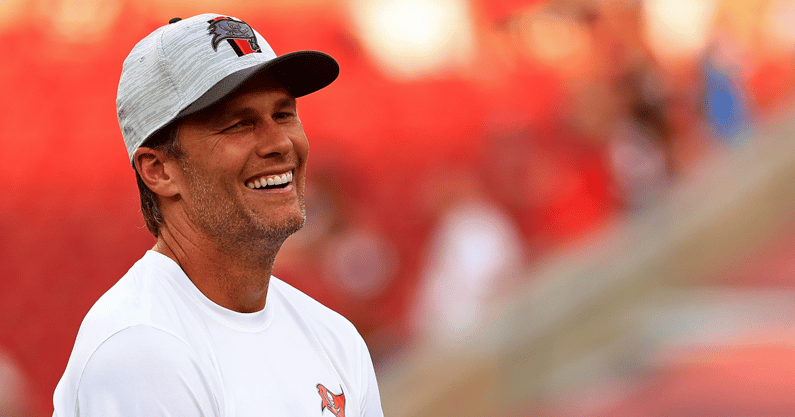 NBA superstar LeBron James opened up a Q&A session on Monday, leading to seven-time Super Bowl champion quarterback Tom Brady getting in on the fun with the L.A. Laker. The newly unretired Tampa Bay star asked James who would win in a five-round ice hockey shootout.
James responded within five minutes that he believes he would win, although he suggested he might have to play from his knees to get a good swing with the stick. At 6-foot-9, the former Cleveland and Miami champion is the same height as the tallest-ever NHL player, Zdeno Chara, a.k.a "Big Z."
While both Brady and James are in the offseason, it's possible – although highly unlikely – that the two could actually get together to test their hockey skills. The 44-year-old quarterback is gearing up for his 23rd season in the NFL while LeBron James capped off Year 19 last month.
Tom Brady to become highest-paid sports broadcaster
The minute Fox Sports announced Tom Brady would serve as its lead analyst after he retires, speculation started about his salary. An earlier report suggested one number, but another report suggests it's an even bigger payday than people thought.
Brady is reportedly signing a 10-year, $375 million with Fox Sports to serve as the network's No. 1 analyst after he retires, according to the New York Post's Andrew Marchand. That number comes a few hours after Front Office Sports initially reported Brady would make between $20 million and $25 million per year and upward of $200 million for the entire term of his contract.
That contract is more than double what Tony Romo makes to work alongside Jim Nantz at CBS and what Troy Aikman will make at ESPN combined. The duo combine to make $33.5 million, according to Marchand.
Fox CEO Lachlan Murdoch made the news official about Brady's future during an earnings call Tuesday morning. The deal takes effect when Brady retires — whenever that may be. He'll join Kevin Burkhardt, who was recently promoted to replace Joe Buck as Fox's No. 1 analyst after Buck departed to join Aikman at ESPN as the new Monday Night Football booth.