Mel Kiper shares controversial opinion on SEC players in NFL mock draft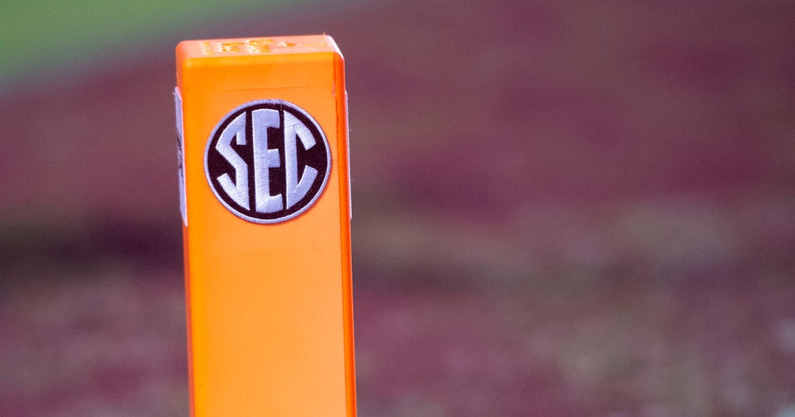 ESPN's Mel Kiper Jr and Todd McShay disagreed on SEC players being the best players available in their breakdown of Kiper's first mock draft reveal. While discussing potential players to be drafted in the first round of the 2022 NFL Draft that Kiper did not include, Kiper admitted his belief that sometimes SEC players are "overrated."
Mel Kiper Jr. on SEC players being overrated
After Kiper Jr. chose Michigan's Daxton Hill as a player that was not on his first-round mock draft but "should be," McShay brought up his surprise picks that weren't on the list. McShay pointed to two SEC cornerbacks that he believed were better, Auburn's Roger McCreary and Florida's Kaiir Elam.
"Maybe you're watching too much Big Ten and not enough SEC," started McShay in his response. "The best conference in football, produces the most NFL players. You have five cornerbacks in the first round, Kiper — but no Roger McCreary from Auburn and no Kaiir Elam from Florida. These are two press corners with length [and] really good on the perimeter matching up one-on-one. And Elam is really good tackling in addition to his one-on-one cover skills. So I was surprised both of those guys [were] not in your mock first round."
"Sometimes those SEC players are a little overhyped, guys," was all Kiper said in response while smiling.
The pair didn't spend any more time debating what Kiper claimed about the SEC, but McShay closed the segment with his disbelief at what Kiper said in rebuttal.
"Oh please."
While Kiper may or may not actually believe that the conference produces overhyped players, his top ten draft pick rankings featured four SEC players. From there, Kiper predicts just eight SEC players total in his top-25.
The 2022 NFL Draft begins April 28, giving plenty of time for analysts and fans to criticize Kiper's draft board. Kiper's first SEC player being drafted in his mock draft is Alabama's Evan Neal. According to his first mock draft, Neal would be selected third by the Houston Texans after Aidan Hutchinson and Kayvon Thibodeaux.