Tom Brady announces he's returning for his 23rd NFL season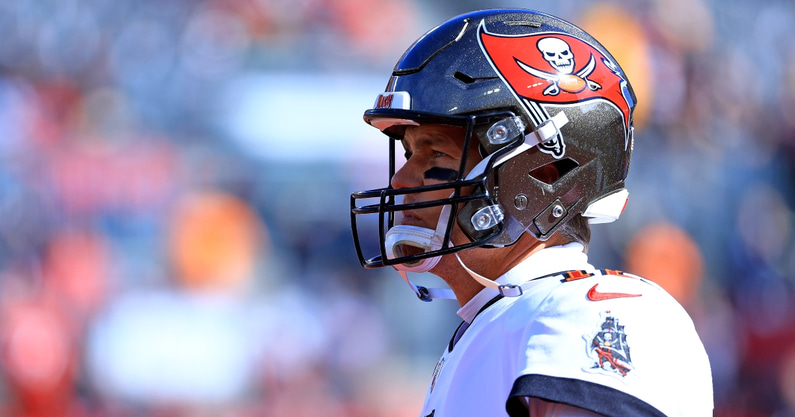 One of the greatest of all time announced he would be hanging up his cleats shortly after the 2021 season ended in Tampa Bay Buccaneers quarterback Tom Brady. Playing for 22 seasons, Brady was going to go out with six Super Bowl rings between Tampa Bay and the New England Patriots.
However, the journey is not over for Brady. He shocked everyone on Sunday by announcing he would be returning for his 23rd year in the NFL next season.
"These past two months I've realized my place is still on the field and not in the stands," Brady said via Twitter. "That time will come. But it's not now. I love my teammates, and I love my supportive family. They make it all possible. I'm coming back for my 23rd season in Tampa. Unfinished business LFG"
Brady makes his announcement just hours before free agency begins in the NFL. Tampa Bay was going to have a lot of decisions to make but now, with Brady back, the Buccaneers are once again an intriguing destination for free agents to land.
Throughout his career, Brady has thrown for 84520 yards and 624 touchdowns. Splitting time between the Buccaneers and the Patriots, the six championships are more than anybody in the history of the NFL.
Now, he will return next season hoping to get one final Super Bowl next season with head coach Bruce Arians. After falling short against the Los Angeles Rams this season, there will be a better opportunity for Tampa Bay to lift another trophy after a frantic offseason in the NFC.
Tom Brady final touchdown ball sells at an auction
Seven-time Super Bowl-winning quarterback Tom Brady threw the final touchdown pass of his career on Jan. 23 versus the Los Angeles Rams. Wideout Mike Evans caught the 55-yard touchdown pass and proceeded to give the ball away to a fan, as he typically does.
That ball sold on Saturday night at a Lelands auction – for a whopping sum. Brady's final touchdown ball sold for $518,628.
Earlier this season, Mike Evans gave away Tom Brady's 600th touchdown pass ball. In return for the ball, the Buccanneers gave the fan: two signed jerseys, a Brady helmet, an autographed Mike Evans jersey, his game cleats, a $1,000 credit for the team store, and two passes for the 2021 season and 2022 seasons. Many estimated that ball would have sold for at least half a million as well.