Wide receiver James Washington to practice with Cowboys following recovery from fractured foot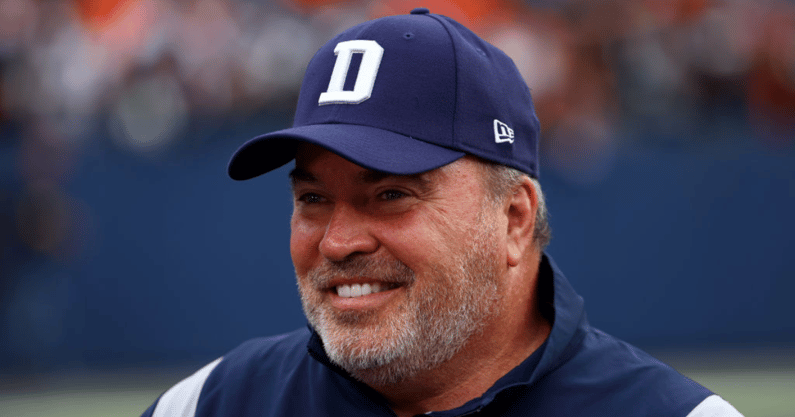 Dallas Cowboys head coach Mike McCarthy revealed on Wednesday that wide receiver James Washington will practice with the team for the first time since Aug. 1. Washington has been on the mend from a fractured foot that he suffered in training camp on the first day of padded practice.
Earlier on Wednesday, NFL insider Ian Rapoport shared that Dallas was planning to remove Washington from the injured reserve to begin his window to return to the field. The Cowboys did, in fact, proceed with that move, officially activating his 21-day window.
Within the next three weeks, the Cowboys play three teams with losing records. They play the 4-7-1 Colts, the 1-9-1 Texans and the 4-7 Jaguars. Dallas doesn't face a team as an underdog again for the rest of the season. They are even heavily favored, according to the ESPN matchup predictor, versus the 10-1 Eagles, who they'll play in Dallas on Christmas Eve.
The former Pittsburgh Steelers receiver went through team walkthroughs before practice as well on Wednesday. Washington, a former star at Oklahoma State, hasn't played in a game since a Jan. 16 playoff game versus the Chiefs, which the Steelers lost 42-41.
In four seasons with the Steelers, the second-round draft pick totaled 114 receptions for 1,629 yards and 11 touchdowns.
Cowboys continue pursuit of Odell Beckham Jr.
Dallas Cowboys owner and general manager Jerry Jones discussed the latest between his team and free agent wideout Odell Beckham Jr. during an interview Tuesday on 105.3 The Fan.
The former Giants star was in the headlines over the weekend after he was removed from a flight to L.A. when he fell asleep without putting his seatbelt on. According to Jones, the incident on the plane is of no consequence to the Cowboys.
"No. It did not (impact interest)," Jones said, via Jon Machota. "His overall team compatibility, his judgment, his behavior is not an issue with him. It is with many, but not with him."
The Cowboys owner went on to call Beckham "very, very compatible," as well as "very genuine" and "very competitive.
Jones' team is due to host Beckham on Dec. 5 for a free-agent visit, and those plans have not changed.