Charles Barkley 'pretty damn sure' he doesn't need NBA title on resume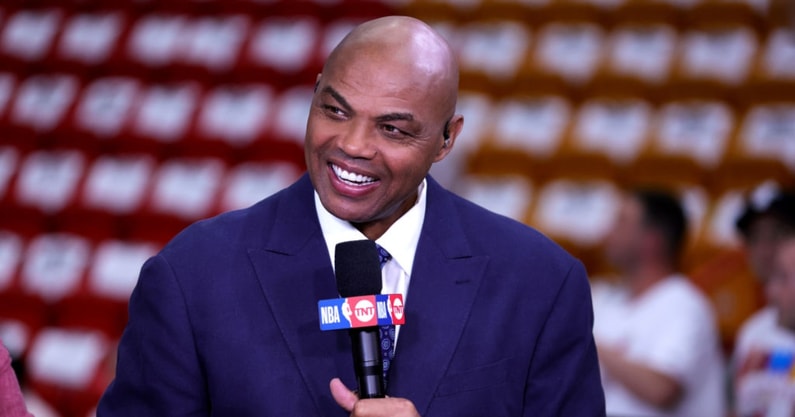 There are plenty of NBA players over the years that have sought external validation in the form of NBA Championships. One of those players, whether he wants to openly admit it or not, is Phoenix Suns superstar Kevin Durant. Many players just don't feel fulfilled or validated unless they bring home an NBA Championship, however they go about getting it. One former player who is 'pretty damn sure' that he doesn't need the NBA title on his resume to validate his career, is Charles Barkley. One of the beautiful parts about Barkley's broadcasting career is he's been unapologetically honest. And he's remained consistent and true to himself throughout his career. Which is a beautiful thing to see. Recently, he made an appearance on The Dan Patrick Show and let everyone know that he doesn't need a ring to validate his Hall-of-Fame NBA career.
Charles Barkley wants Nikola Jokic to win the NBA crown
"I love guys who are on the crap list with me, who are great players who haven't won a championship. I really would love to see Joker win it. Because he's never gonna get his due until he wins championships. That's just the way this thing works out now. So, I would love to see him win a championship because it doesn't make or break your life if you don't win a championship. I know some people want you to think that. I mean, I'm pretty damn sure I'm doing good, Dan," Barkley said.
Patrick briefly asked Barkley if Shaq ribbing him about not having any championships bothers him. "I don't think he's that dumb," Barkley said.
"You know, I always laugh. It's like, I didn't realize when basketball became like tennis or golf, an individual sport. You know, you think it's crazy. Like Joker's been the best player really, probably, for the last three or four years. The only difference is Jamal Murray got healthy and he's got a sidekick now. His bench is clearly better, but it's a team game. I always laugh when people say that to me. I'm like, I'm not sure what you want me to do, if you want me to get mad, I'm not gonna get mad. Yeah, I get it. I didn't win a championship. I get it…appreciate it. But, I always laugh when somebody says it to me," Barkley said.
One of the things that's always made Barkley an exceptional sports TV personality, is he doesn't care what people think about him. That's where you get true honesty. And it's a beautiful thing to see.
The Denver Nuggets will face the winner of the Boston Celtics-Miami Heat series in the 2023 NBA Finals, with Game 7 being played on Monday night. The Celtics miraculously won Game 6 on Saturday night, with a last second buzzer beater by Derrick White.