Former Bryan Harsin players in the 2022 NFL Playoffs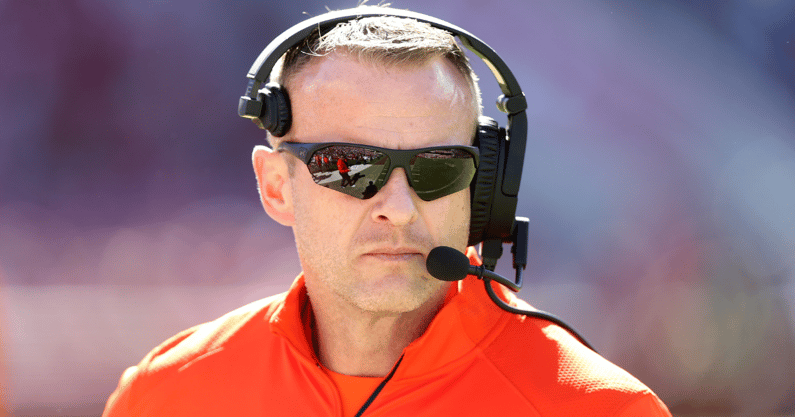 It has become normal for Auburn to be represented in the NFL Playoffs. There are plenty of Auburn players on NFL rosters and that tradition only looks to grow so far under first year head coach Bryan Harsin.
Harsin had lots of success in putting players in the league while at Boise. Some of his former players are going to be a part of this year's NFL Playoffs as well. Let's take a look at who made it, their former recruiting rankings, and what they mean to their franchises.
Cowboys WR, Cedrick Wilson, Rd. 6, 2018 draft
Wilson was a JUCO signee from Coffeyville Community College in Kansas. He is originally from Memphis, Tennessee. He carried a low 3-star rating and eventually signed with Boise State after being committed to Arkansas State. Wilson has had his best season yet with 45 catches, 602 yards, and 6 touchdowns. He hauled in 2 touchdowns in the Cowboy's regular season finale. Wilson is a top receiver option for QB Dak Prescott going into the playoffs.
After a stellar Boise State career, the former 3-star recruit from El Dorado, Kansas was drafted late in the second round of the 2014 NFL Draft. He has been known as one of the better pass rushers in the NFL for a few years now. In 2021 Lawrence had 21 tackles, 3 sacks, 2 forced fumbles, and a pick-6.
Vander Esch was a walk-on at Boise State from Riggins, Idaho. There was not a ranking for him no matter what service you look at. Vander Esch has been a top LB in the pros since his arrival as the 19th overall pick in the 2018 NFL Draft. He has 77 tackles, a sack, and an interception in 2021 heading into the playoffs.
Deayon was a mid 3-star recruit from Fontana, California. He is currently of the smaller NFL players on a roster coming in at 5-foot-9 159-pounds. Even so, he is a rotational piece for the Rams defense and has had 29 tackles and 2 pass break ups in 2021 heading into the playoffs.
Other Boise State players in playoffs
Cardinals C, Marcus Henry, Undrafted
Cardinals LB, Tanner Vallejo, Rd. 6, 2017 draft
Cowboys DB, Darian Thompson, Rd. 3, 2016 draft
Eagles WR, John Hightower, Rd. 5, 2020 draft
Buccaneers OL, John Molchon, Undrafted
Former Auburn Tigers in playoffs
Bengals TE, CJ Uzomah, Rd. 5, 2015 draft
Chiefs OL, Prince Tega Wanogho, Rd. 6, 2020 draft
Raiders RB, Peyton Barber, Undrafted
Raiders K, Daniel Carlson, Rd. 5 2018 draft
Patriots DB, Jonathan Jones, Undrafted
Patriots LB, Brandon King, Undrafted
Patriots QB, Jarett Stidham, Rd. 4, 2019 draft
Eagles OL, Jack Driscoll, Rd. 4, 2020 draft
Eagles RB, Kerryon Johnson, Rd. 2, 2018 draft
Eagles P, Arryn Siposs, Undrafted
Steelers DL, Montravius Adams, Rd. 3 2017 draft
49ers DE, Dee Ford, Rd. 1, 2014 draft
Buccaneers LB, KJ Britt, Rd. 5, 2021 draft
Buccaneers CB, Carlton Davis, Rd. 2, 2018 draft
Buccaneers CB, Jamel Dean, Rd. 3, 2019 draft
Join the discussion on THE CORNER