Rivalry loss 'fuel to the fire' for Clemson entering ACC championship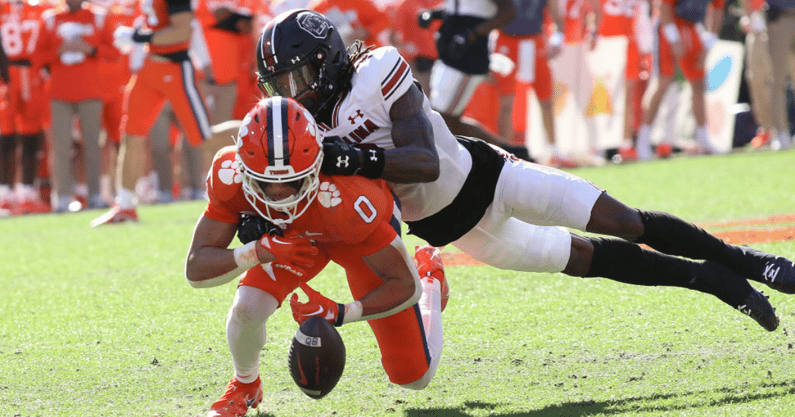 Clemson might have lost the state championship to South Carolina on Saturday, but the Tigers have an opportunity to win another championship this weekend.
Clemson will face North Carolina in the ACC championship game Saturday night in Charlotte. Kickoff is set for 8 p.m.
Tigers running back Will Shipley said the key this week is for Clemson to use the loss as motivation instead of letting it linger and lead to another defeat.
"It's just fuel to the fire," Shipley said. "That's what we've been saying all season. Allow it to continue to add more to it. Just want to continue to accomplish our goals ahead of us."
Shipley is one of the leaders of Clemson's team and said following the loss to the Gamecocks on Saturday that he planned to speak with at least Clemson's offense in the coming days, if not the entire team.
He wasn't sure exactly what his message would be, but having the right mindset entering a critical week would certainly be a part of the talk.
"Take a step back, look in the mirror and make adjustments, make corrections," Shipley said. "There's gotta be a want to. You can't go in next week and harp on this loss. We've got huge things ahead of us – the ACC championship and then whatever comes after that."
Saturday's loss will keep Clemson out of the College Football Playoff, but as Dabo Swinney is always quick to point out, that is never a goal for his program.
Clemson has five goals each season — win the opener, win the division, win the state championship, win the ACC championship and win the closer.
The Tigers are still in position to accomplish four of those five goals with wins in the ACC championship game this weekend and the bowl game.
"It's absolutely our responsibility to help them push through, pick them up, get some wind back in the sails, and it's always about what's next," Swinney said. "We've got a championship game this week and an opportunity to be on top of the ACC. And that's always been a goal for us."
Clemson is a 7.5-point favorite for Saturday's matchup against the Tar Heels.
The Tigers will once again be led by quarterback DJ Uiagalelei, despite his poor performance in the rivalry game this past weekend.
"He's still the starter," Swinney said Sunday. "He's not the reason we lost the game."