Top 100 DL Vic Burley jumps on Clemson commitment 'train'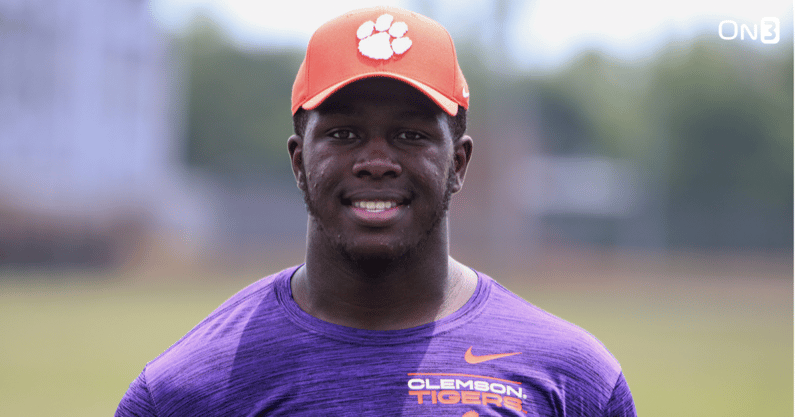 Warner Robins (Ga.) four-star defensive lineman Vic Burley didn't want to let the Clemson train get too much further without him.
There was no point in waiting anymore. Burley has committed to the Tigers.
"I saw so many people commit before I did, I said let me go ahead and join this train and join it early so that I can be on it, so it won't roll away without me," Burley said.
Clemson is home for Burley and it has been for a while. The Tigers have been on his mind since his first visit.
"Clemson overall just stuck to me since my first visit there," Burley said. "It's just somewhere I want to be."
The No. 51 overall prospect in the On3 Consensus rankings has sported Clemson gear in subtle ways for months. He says he'll 'rock it as much as he wants' moving forward.
Clemson had everything that Burley was looking for. From the culture to the academics to life after football opportunities. The Tigers checked a lot of boxes for Burley.
"Their philosophy, their culture just fits me," Burley said. "I fit their scheme and their program. When I sat down and had the conversation with coach (Dabo) Swinney, he just laid it on me. He laid the truth on me. He ran down everything they coach, teach and preach. It was everything that they do at that program. I was like, I can go here. I can be here for three or four years."
Vic Burley could have an early role
Clemson's defensive front could undergo some changes after the 2022 season. The Tigers have a few key contributors that could head to their NFL careers with a strong campaign.
Burley could be among a group of young defensive linemen tasked with plugging in where established stars have moved on.
It was something Burley thought about but he says it didn't play much of a part in his recruitment. The opportunity to develop was the key for Burley.
"I paid attention to it a little bit, but I kind of fell in love with the player development," Burley said. "It's not even the player development, it's the personal development that they have at Clemson. They're helping you develop for the outside world. That played a part in me choosing Clemson."
Burley points to Clemson's 'Paw Journey' program as a winning point with him.
"That program for the players means a lot," Burley said. "It's really preparing you for the outside world. With their micro-internships where they send you all around the country working for jobs that you may work for after you're done with college."
Burley is the Tigers' 11th commitment in the class of 2023.