Join the Founders Club: Get a free The Bengal Tiger hat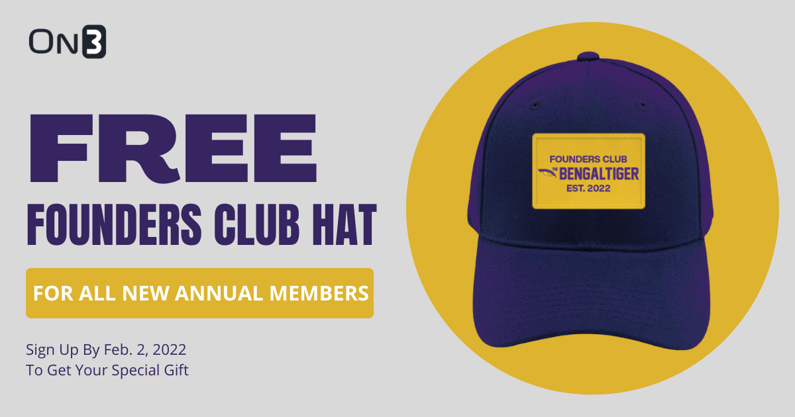 There are a ton of reasons to join The Bengal Tiger at On3 with the newest fan site on the network launching, but here's another!
In addition to getting 12 months of the latest news and scoop on the Tigers from TBT for just $10, we're inducting every new annual member that joins prior to Feb. 3, 2022 into the Founders Club.
Each member of the Founders Club will receive a FREE, limited-edition hat that we will never offer again!
To ensure you receive your free hat, verify your email is listed correctly on the signup form. When the hats arrive at our warehouse, we will email you a coupon code so that you can log in to our online store and order your complimentary hat.
We expect the hats to be shipped out in the summer. Thank you for your patience, LSU fans!
What if I joined prior to Jan. 10?
Yes, you are still part of the Founders Club. Just make sure your email is listed correctly on your account, and you will be notified when the hats arrive.