Analyst explains why Juwan Howard turned down Los Angeles Lakers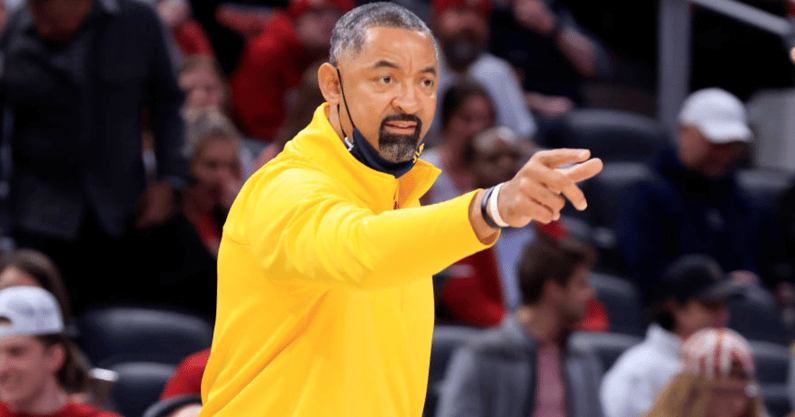 Michigan head men's basketball coach Juwan Howard turned down interest from the Los Angeles Lakers this offseason for their current head coaching job, which was reported earlier this week by ESPN's Adrian Wojnarowski.
Plenty of reasons were given for that from it not being the right time to Howard wanting to coach his sons and current Michigan players. Former NBA player and current analyst JJ Reddick did not see a fit for the Lakers job, anyways.
"He's got a long window, he could have a very long tenure there at Michigan and basically be able to choose any job he wants in the NBA at the tight time," Reddick said this week on Get Up. "It doesn't seem like the timing is right now, not only with where he is with at Michigan and coaching his sons, but also the timing of this Lakers job. I'm not sure this is the time you want to take this Lakers job. Until they start building their team like every other team does in the modern NBA, I don't think this is a good job."
Contact between the two sides never reached a serious point. Wojnarowski wrote that if Howard had any interest, he would have moved through the process swiftly.
"The Lakers never made a formal offer to Howard, sources said, but it's clear that if he had expressed an interest in the job, his candidacy would've moved quickly to that stage," he wrote.
Juwan Howard elects to stay home at Michigan
Howard played with and coached LeBron James with the Miami Heat, so there are always connections there. With James being the Lakers' franchise player, his say was going to have a lot of pull.
However, Ann Arbor is home.
Michigan is 61-32 under Howard's leadership with a Big Ten Championship, two straight appearances in the Sweet 16 and a trip to the Elite Eight in 2020-21. He was the National Coach of the Year after the Elite Eight season.
Howard signed a five-year contract extension on Nov. 16. The new deal runs through the 2025-26 season. Howard's contract paid him $3.25 million in 2021-22, which was a $2.2 million increase over his previous deal. Escalators kick in for each additional season with the deal valued at $17 million over five years before bonuses.
"I'm honored to be regarded in such a way that the University wished to continue a lasting relationship with me," Howard said after the deal was signed. "It was a surprise when [athletic director Warde Manuel] approached me [with the extension], and it didn't take long for us to get on the same page.
"I'm grateful to him, our great university and my talented young men who sacrifice every day. The love I have for the University of Michigan is beyond words."