E.J. Liddell selected by Pelicans in second round of NBA Draft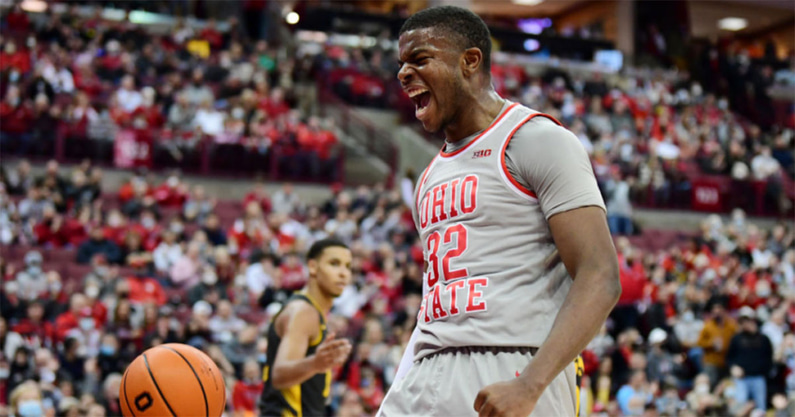 COLUMBUS — E.J. Liddell was a leader at Ohio State for the last three seasons.
After an incredible career with the Buckeyes, he has officially made it to the next level. Liddell was selected No. 41 overall by the New Orleans Pelicans in the second round on Thursday night.
Liddell is the second Ohio State star to be selected in the draft Thursday night, joining Malaki Branham, who was taken earlier in the night by the San Antonio Spurs in the first round.
Liddell averaged 19.4 points and 7.9 rebounds per game last season and 14.1 points per game during his three-year Ohio State career. He was an All-Conference performer and made his way onto All-American lists during his junior season, leading the Buckeyes to the second round of the NCAA Tournament alongside Branham.
Branham was at Ohio State for one season. But Liddell was a leader of the program for three years, becoming a massive part of the success Chris Holtmann and the Buckeyes have had in that time span. And Holtmann fully appreciates what Liddell did for the Buckeyes.
"E.J. is such a special kid," Ohio State coach Chris Holtmann said of Liddell in the middle of the Big Ten season. "He's such a special player. I think there's going be a few tears shed in the Holtmann house and a lot of homes when he moves on, because he's beloved by us. He's beloved around here. He's a tremendous kid who is also a really talented player, and he allows us to push him and challenge him in areas. I think that's the sign of a really good kid and a really good player. …
"There's not a bigger advocate for E.J. than me. I want every good thing that comes his way, because I know he's going to work for it and he's going to continue to put in the work for it."
E.J. Liddell worked at Ohio State to be drafted Thursday night, impressing scouts and coaches through the draft process. That work has officially paid off for E.J. Liddell. He was taken by the Pelicans in the draft.