Ohio State: Five Questions for Buckeyes ahead of Rose Bowl finale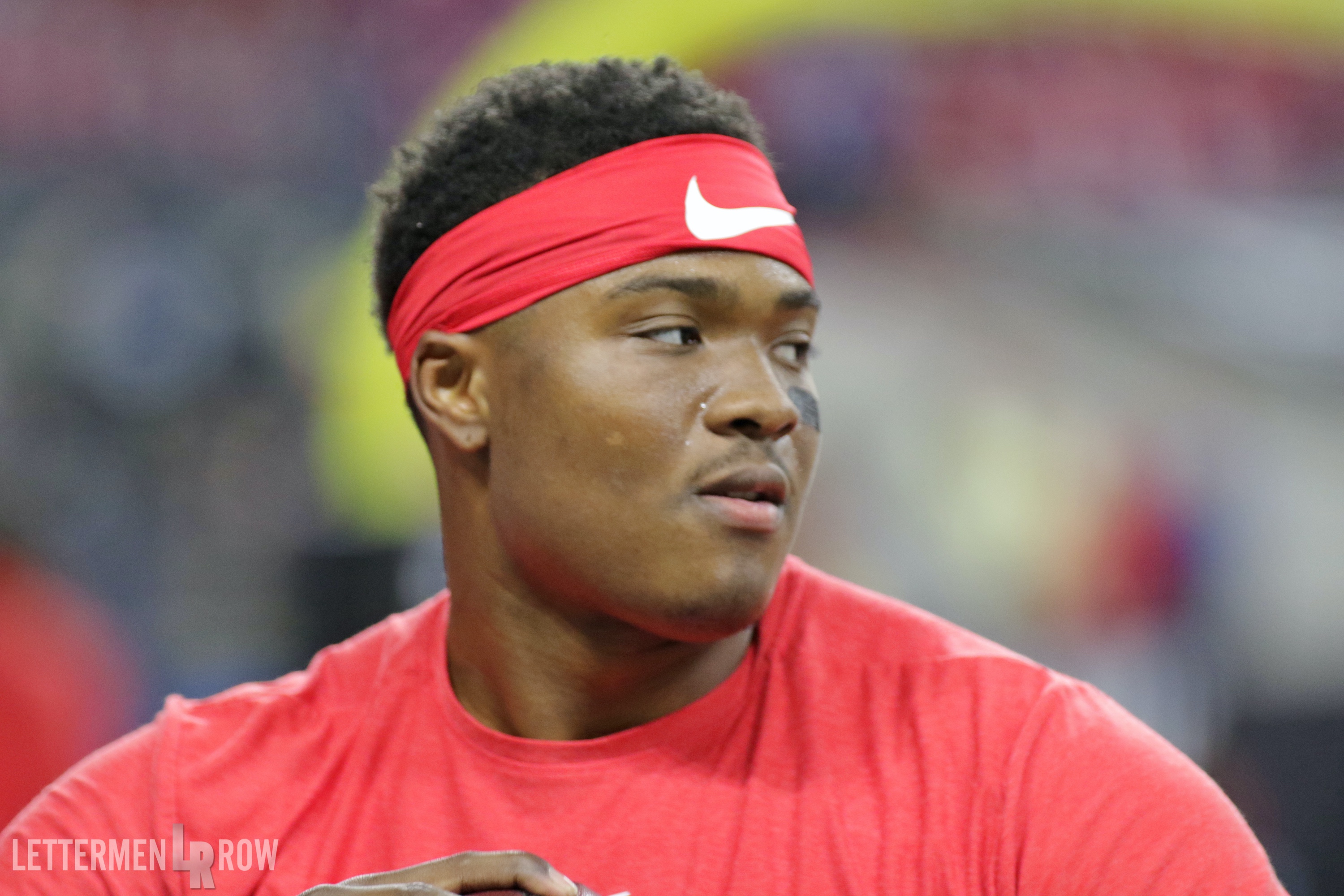 LOS ANGELES — The end is almost here for Urban Meyer and Ohio State.
If there is one clear silver lining for the program when it comes to the legendary coach of the Buckeyes this week in Pasadena, it's certainly that it knows what is at stake when it comes to a proper sendoff for Meyer. For all that he's accomplished with Ohio State, from on-field success to building the behind-the-scenes machine that should keep the wins coming for years, the next few days in California will provide an opportunity for everybody involved to show appreciation for all his work.
And then the Buckeyes can try to send him out with one more win in the Rose Bowl on New Year's Day against Washington.
How can Ohio State do it? What else is going on with the program heading into this transitional period? Now that the final week of the season has arrived, Lettermen Row can kick it off just like normal with Five Questions for the Buckeyes.
How will Urban Meyer handle the emotions?
The man quite simply hates to show weakness, and part of his methodical approach to coaching is trying to remove as much emotion from the process as possible. That can get a bit tricky when retirement is looming and everybody knows this is his final game at Ohio State, so it will be fascinating to see how Meyer handles all that this week ahead of the Rose Bowl. Will he be more willing than normal to reflect on his record-breaking run with the Buckeyes? Will he unleash his full arsenal of tricks and aggression when the game itself kicks off against Washington? Meyer, as always, will be squarely in the spotlight all week.
Will Dwayne Haskins tip his hand?
The Heisman Trophy finalist has occasionally stoked speculation with his social-media accounts that he might return, but it's still far more likely that Dwayne Haskins will be cashing in on his first-round grade and heading to the NFL Draft. That decision has actually been expected now since as early as October during his rise leading the Ohio State offense, but Haskins has consistently indicated that no decision would be made until after the Rose Bowl. It's significant for the Buckeyes that the redshirt sophomore has committed to playing against Washington, but this figures to be another final chapter in a career with the program.
Is Justin Fields going to be the next quarterback?
While the transfer speculation has nothing to do with the Rose Bowl itself, the possibility of adding Justin Fields via transfer from Georgia will still be one of the hottest topics around the program this week. Given the likely need for Fields to determine where he's headed shorty after the new year so he can enroll in school in time for the next semester, the wheels will have to be in motion even while his future teammates are preparing for a different bowl. After being evaluated as one of best quarterback recruits of the last few cycles, there is simply no underselling how significant of an addition that could be for Ohio State and new coach Ryan Day.
Do any Buckeyes plan to sit out?
At this point, everybody at Ohio State who has addressed the new traditional dilemma of whether or not to play in a bowl game or protect their professional stock has elected to suit up against Washington. That includes Haskins, of course, and after some uncertainty early in the month, Dre'Mont Jones is on that list as well. The senior-laden corps of wide receivers all will play together for one last time as well, so the Buckeyes should be close to full strength this week. Things can change when kickoff gets closer as Denzel Ward proved a year ago at the Cotton Bowl with his last-second announcement, so the decisions bear monitoring over the next few days.
How is the Ryan Day transition coming along?
After landing one of the strongest pound-for-pound classes in the country, Ryan Day has cleared one important hurdle already as he ascends the Ohio State throne. The next key test, though, will still have to wait until after the Rose Bowl as speculation about what he intends to do with the coaching staff will carry over into the new year. The Buckeyes have a couple key answers with Brian Hartline having been elevated to a full-time position and defensive line coach Larry Johnson coming back as well, which clears up some of the picture. But the main focus will be on the rest of an embattled group of defensive coaches, and Day will be asked during his public appearances about far more than his just record-setting offense.