Ohio State: How Greg Mattison, Jeff Hafley fit Buckeyes as recruiters
Aritcle written by: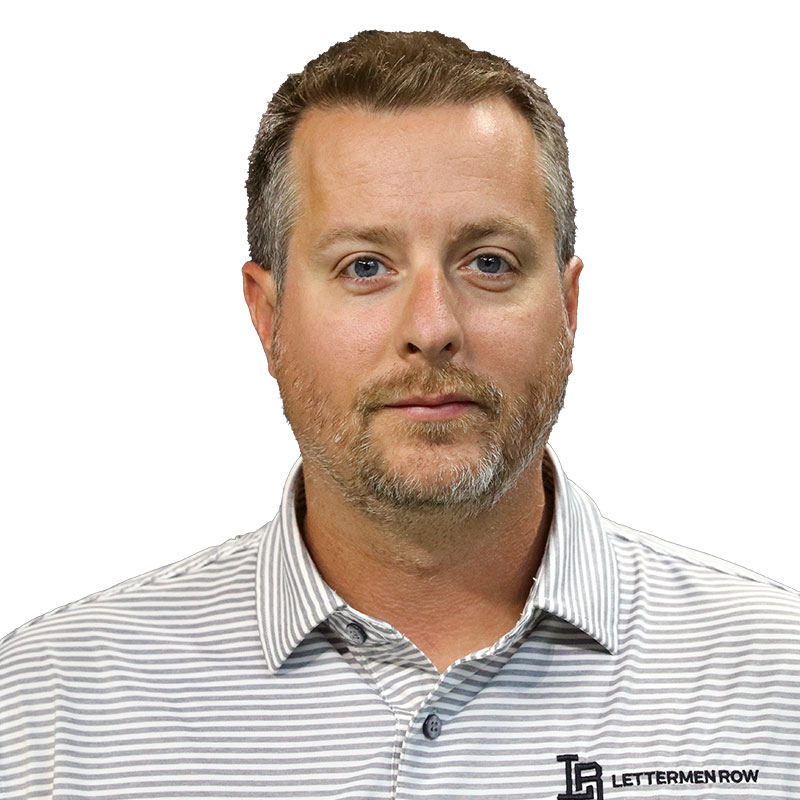 Jeremy Birmingham
Birm
Stay in touch or be left out because Ohio State recruiting is a 24-hour, seven-day-per-week obsession. What's the latest news as the Buckeyes build for the future? Get that and more Sunday through Thursday on Lettermen Row. Today's update is all about Greg Mattison and Jeff Hafley, two new assistant coaches coming into Columbus.
How does Greg Mattison fit at Ohio State?
Monday proved to be a Day of Reckoning for the majority of the Ohio State defensive coaching staff. And while we're waiting for official word on which coaches are leaving and how they're leaving, Ohio State did announce two of the new coaches in Columbus.
The first name to break loose of the rumor mill was Greg Mattison. He's a guy who isn't unfamiliar to the Buckeyes following his tenure at Michigan where he served as the defensive coordinator, defensive line coach and linebacker coach for Brady Hoke and Jim Harbaugh.
Mattison is a very good recruiter and a well-established national name as a coach. He helped Urban Meyer win his first national championship as the defensive coordinator of the 2006 Florida Gators defense that beat up on Troy Smith and Ohio State. He's been a successful recruiter at Michigan, and the Wolverines defensive line has been one of the country's best during his tenure, so his credentials aren't in doubt.
Kelvin Hicks, the father of Oklahoma 2019 signee Marcus, talked to Lettermen Row on Monday about Mattison and what made him so successful as a recruiter.
"He was one of the most genuine men I've met," Hicks said. "He absolutely put everything he had into recruiting Marcus. He came to wrestling meets, track meets, and always seemed concerned with him as a person.
"I honestly felt like he loved Marcus, and he felt more like his grandfather than a recruiting relationship. I absolutely love the guy. I would've let [Mattison] adopt Marcus."
Hicks is a self-professed "Michigan Man." And though his son's choice was ultimately to stay closer to home in Kansas and go to Oklahoma, he believes the combination of Mattison and Larry Johnson are going to be difficult to say no to for any defensive lineman being considered by Ohio State.
"I think it would be almost impossible," Hicks said. "I considered them 1A and 1B of defensive line coaches. And when you couple that with their personalities? Unstoppable. If [Mattison] is 'grandpa,' then [Johnson] is the great uncle. I credit LJ with taking Marcus' game to the next level with the techniques he taught us."
The Buckeyes have competed with Michigan for a number of defensive linemen recently and it will be very interesting to see how these two former rivals work together. Mattison worked with Mark Pantoni, the head of the Ohio State recruiting machine, at Florida — so there will be less of transition for him than some others. One of Ohio State's most important 2020 targets and Ohio's best uncommitted player in that class told Lettermen Row the addition of Mattison is big for him.
"Coach Mattison is at Ohio State?" Darrion Henry asked on Monday afternoon. "I'm not going to lie. That's pretty big. He's just a really cool guy."
How does Jeff Hafley fit at Ohio State?
Mattison is a known commodity in the Big Ten. Jeff Hafley is probably more of a mystery, but he's the man Ryan Day has tabbed as co-defensive coordinator for Ohio State.
Though Hafley has spent the last seven years working in the NFL, he was a very well respected recruiter in his earlier years at Pittsburgh and Rutgers, where he worked as a defensive backs assistant coach from 2006-2011. He helped Rutgers land a top-30 recruiting class in 2011, the best-ever ranking for the Scarlet Knights in this internet recruiting era. Hafley was especially successful in recruiting New Jersey, and that's an area Ohio State will hope to stay busy and successful now that Greg Schiano is leaving town.
According to former Buckeyes defensive back Tyvis Powell, who played for Hafley in San Francisco, there's a lot to like for Ohio State fans.
"Great coach and a hard-working guy," Powell told Lettermen Row. "He comes up with great plans to stop offenses and I think he's gonna do really great there. It's a great hire."
Long-time Seattle Seahawk and former NFL All-Pro Richard Sherman spoke positively of Hafley after joining the 49ers this season.
"Coach Haf is meeting with them early, he's meeting with them late," Sherman said. "He deserves the credit. I'm not going to take that credit from him for the extra work. The extra work with Marcell Harris and DJ Reed, that's all Haf. Just getting those guys to get aligned and play fast and know those plays … he deserves a lot more credit than he's getting, but I'm incredibly impressed."
Logan Ryan, a member of the Tennessee Titans, played for Hafley at Rutgers and was also effusive in his praise.
He's the reason I am in the NFL today. He taught me how to study the opponent and what to look for. Took me from a inconsistent starter to an All American. One of my favorite coaches at any level and a lifelong friend. Great Hire 👍🏾 https://t.co/ixI8ppMKJ1

— Logan Ryan (@RealLoganRyan) January 7, 2019
Where will Hafley have to adjust? Recruiting in 2018 is totally different than it was in 2011. Social media is huge and Hafley doesn't appear to have a Twitter account yet. He'll need to prove that he's able to connect with the modern high school prospect but right off the but the initial impressions are good.
What about Al Washington?
I don't necessarily like to speculate on coaching rumors because there are so many things that can change at any given moment. But it's impossible to ignore the smoke around the Al Washington to Ohio State rumors.
Washington is Michigan's linebackers coach and a Columbus native. His father played at Ohio State and he's quickly moved up from Boston College, where he coached running backs, to Cincinnati and now to Michigan.
How Mattison's decision impacts Washington is interesting because there's no doubt that the Wolverines are going to go to great lengths to try and keep him from heading to Columbus. The defensive line needs a coach and Washington's an incredible recruiter who almost single-handedly convinced Zach Harrison to pick the Wolverines.
Lettermen Row can confirm that Ohio State has reached out to and talked with Washington about a job on the Buckeyes coaching staff and there appears to be mutual interest.
Washington was waiting to see what happened on the Michigan staff before making a final decision, but much of that speculation centered on whether or not Don Brown returned with the Wolverines and wasn't directly related to Mattison.
It will not be long until a decision is made as both sides are anxiously awaiting Washington's choice.