Dotting the 'Eyes: 5-star Jack Sawyer sees 'lights out' Ohio State up close
Aritcle written by: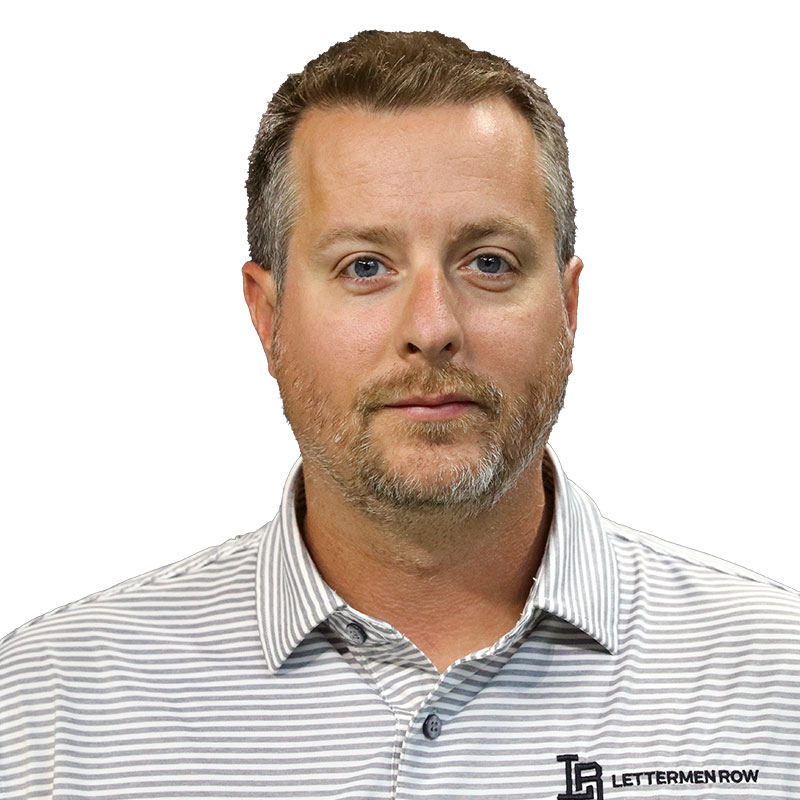 Jeremy Birmingham
Birm
Stay in touch or be left out because Ohio State recruiting is a 24-hour, seven-day-per-week obsession. What's the latest news as the Buckeyes build for the future? Get that and more Sunday through Thursday on Lettermen Row, including updates on in-state 5-star Jack Sawyer, a big offer for Lorenzo Styles and more.
Jack Sawyer weighs feelings on Ohio State
Three times this season, Pickerington North 2021 5-star defensive end Jack Sawyer made a visit to Ohio State. His most recent, when the Buckeyes hosted Michigan, was a little different than his previous stops. It was a unique experience watching Ohio State throttle the Wolverines in the manner that it did.
"I don't think anyone expected Ohio State to come out and play lights out like that," Sawyer told Lettermen Row."I think they came out with that fire and were kind of pissed off, and it just backs up that [Buckeyes defensive line] Coach [Larry] Johnson is obviously one of the best at what he does."
The country's No. 3-ranked prospect spent time talking to the coaching staff, as expected. He also spent a lot of the day with another local prospect in the Class of 2021.
"I talked to a lot of the coaches, pretty much everybody," he said. "Then I was kicking it with one of my best friends who goes to Pickerington Central, Lorenzo Styles."
Styles doesn't yet have an Ohio State offer, but there's a good chance he ends up with one. The class of 2021 is unique and already has at least three Ohio State-caliber talents in the Columbus-area with Sawyer, Styles and Dublin Coffman 4-star safety A.J. Kirk. Ohio State fell short with the state's top prospect in the Class of 2018 and are fighting hard to stay afloat with Zach Harrison in 2019, and those two recruitments have given them a reason to try and push a bit harder for an early decision from Sawyer, a player it believes could lead a recruiting class.
"They've actually talked to me before about how I could be that guy to build a class there since I'm a local kid and all," Sawyer said. "They talk to me about being that special player you see every so often, and how that could lead to building that class."
To this point, the 6-foot-5, 240-pound sophomore isn't biting. He's very high on the Buckeyes, but he is also intrigued by a pair of their biggest rivals: Michigan and Penn State. That being said, he doesn't see a scenario yet where his recruitment lasts much beyond next spring.
"I love a couple other schools right now as well," Sawyer said. "This winter and spring I'm going to visit everywhere and then take a week off and see where I feel like was best for me.
"I just feel like making a decision right now is a little too early in the process for me."
Lorenzo Styles adds Michigan offer, talks Ohio State trip
Lorenzo Styles, a budding star at Pickerington Central High School, was also at Ohio State this past weekend. His father Lorenzo played at Ohio State, so the 6-foot-1, 190-pound sophomore is no stranger to the lore around The Game. Still, being there in person for it was a wholly different experience.
"The atmosphere was so amazing," Styles told Lettermen Row. "Being from Ohio, The Game definitely lived up to the hype. The visit was great."
Styles was offered by Michigan on Tuesday, another big-time offer for a player who has started to turn into a national prospect. Notre Dame was his first offer, but the Buckeyes are still in evaluation mode. That's kind of the norm when it comes to Ohio State and in-state players. Last weekend was just one more building block in the developing relationship between Styles and a handful of coaches.
"I talked to [receivers] Coach [Brian] Hartline, [safeties] Coach [Alex] Grinch, and [Ohio State staff member] Coach [Tim] Hinton for a little bit pre-and-postgame," Styles said. "The first visit I had [Oct. 6 for the Indiana game] was more in-depth conversations with those coaches and others, but I understand that Saturday was a huge game.
"After such a big win it was exciting. The whole program, as well as most of the state, was excited about this win. That feeling of being apart of something so big … man."
Where most kids visiting for that game are getting their first taste of what it means to be a Buckeye, Styles is obviously familiar. The recent offer from Michigan is also important for a player set on exploring his options for college. He's hoping that Ohio State offers and knows it is interested.
"I've always known what Ohio State is because my dad played there and shared stories with me about Ohio State," Styles said. "It's a program that will always be able to compete. For every good athlete they have on the field, they have another one waiting to get on the field. It's what makes them successful.
"The Michigan offer really means a lot to me. It's a Big Ten school and it has a lot to offer in the classroom as well as on the field. The coaching staff from Ohio State and myself always have conversations consisting of how I am and how the season is, so it appears they have a great interest in me as well. Only time will tell though. I'm blessed to have the offers I have as a sophomore. I'm going to continue to work hard on improving myself as a player and get familiar with programs so I can make a decision when the time is right."
Michigan has made a concerted effort to have a bigger impact in Ohio in recent months, and early offers to players like Styles are a good way to keep up that momentum.
Dane Middlebrook could be close to a decision
Ohio State offered Brownsburg (Ind.) 2020 defensive tackle Dane Middlebrook, Jr. in July ,but the 6-foot-1, 310-pound defensive tackle has played his recruitment pretty close to the vest since then. He made his first trip to Columbus since June when he camped with the Buckeyes last weekend. And Middlebrook found himself feeling at home with Ohio State.
"Yes sir," he told Lettermen Row. "It was a good trip. The crowd is what stood out the most, how much they helped the Buckeyes get a victory."
Currently unranked, Middlebrook is very high on Ohio State. And the Buckeyes are the only program that has currently offered.
"During my visit, I talked to most of the coaches," he said. "I did feel like it was home. My family and I have a wonderful time."
There's some discussion from Middlebrook that a decision could come soon. The question is whether or not there will be more visits to other schools. Those discussions are currently underway. He didn't want to spend too much time worrying about recruiting during a 10-1 season at Brownsburg.
"I'd been focusing on my season for the most part," he said. "I haven't been thinking about recruiting. A decision is coming soon and also [talking about] visiting schools."
Receiver AJ Henning plans to visit Ohio State
For all the talk about all the guys that visited Ohio State over this past weekend, there was one player noticeable absent. That was 2020 wide receiver A.J. Henning, a 4-star prospect from Frankfort (Ill.) Licoln-Way East ranked as the country's 47th-best player.
"We were trying to figure out a way to come visit," Henning told Lettermen Row. "But that didn't happen. We're going to figure out something where I can visit again after the season. Probably a basketball game or something."
Henning made his first visit to the school in the summer and instantly hit it off with then receivers coach Zach Smith. When Smith left the program in July, his recruitment was thrown a bit into flux, and that was exacerbated by the fact that he spent more than half of his season on the sideline with injury. The time away from the playing meant focusing on rehab and not recovery for the 5-foot-10, 175-pound receiver. He did, however, start getting to know Brian Hartline a bit.
"Our season is over, so I can really focus on getting bigger, faster, stronger to prevent injury for next year and years to come," Henning said. "I still stayed in contact with some coaches, but I really wanted to focus on just getting back out on the field.
"Coach Hartline is a coach I stayed in contact with. We've been in touch a good amount. I know he's played in the league so he's been through the whole process and knows what he's talking about. The next step is just to build that face-to-face relationship and get me down to campus."
Need more Ohio State recruiting #Stuff? Check out the Lettermen Row forums and let us know what's on your mind. Don't forget to sign up for the tri-weekly recruiting newsletter, just in case there's anything you've missed during the week.