Dotting the 'Eyes: Urban Meyer retirement, Ryan Day and recruiting impact
Aritcle written by: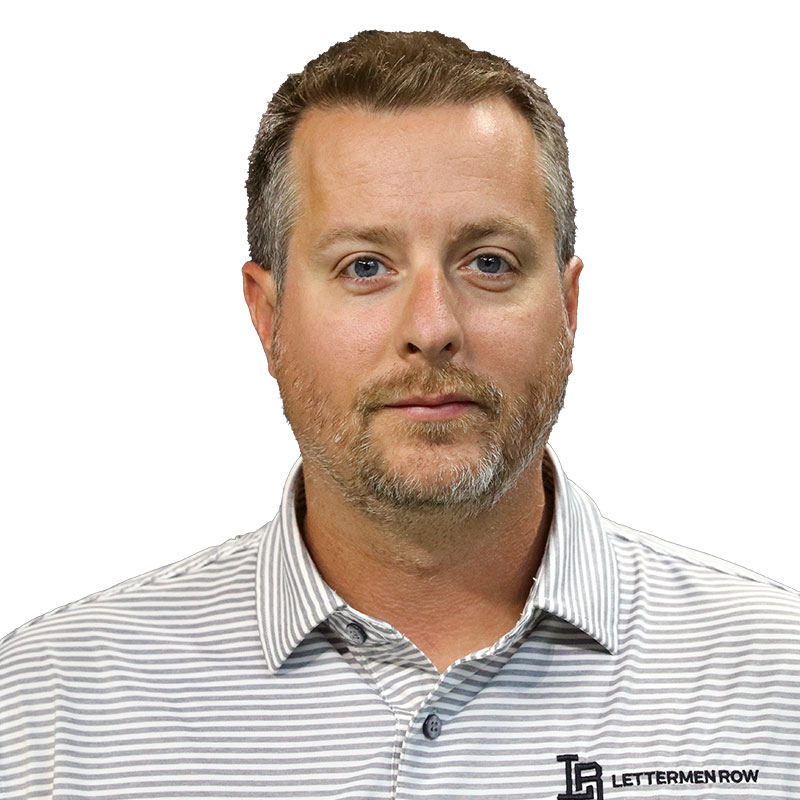 Jeremy Birmingham
Birm
Stay in touch or be left out because Ohio State recruiting is a 24-hour, seven-day-per-week obsession. What's the latest news as the Buckeyes build for the future? Get that and more Sunday through Thursday on Lettermen Row, including tonight's update on Ohio State and the impact of Urban Meyer's retirement.
Why now was the time for Urban Meyer to retire
Ohio State wasted no time in naming Ryan Day its 25th head football coach on Tuesday morning, choosing to move quickly on Urban Meyer's successor rather than embarking on a long, arduous national search.
The rumors and innuendo about Meyer's health and how it could affect his long-term coaching ability have surrounded the  program for months, and the administration needed a commitment to the future from the legendary coach — and he couldn't provide it. That's why Meyer stepped down, but the reason for Day being named the replacement so quickly also comes down to commitment — to the recruits and the families the Buckeyes have been recruiting.
"I wanted to go longer," Urban Meyer said to the media throng gathered at the Fawcett Center on Tuesday afternoon. "The thing that really started to make things [change was] when recruits started asking me: Will you be here for four or five years?"
Clearly, Meyer couldn't answer that question without leaving room for interpretation, and that was something he wasn't comfortable doing. Ohio State didn't want to leave recruits with unanswered questions, and it didn't want to mislead kids or their families. It should be commended for that.
"People will say, why would you let recruiting get in the way," Meyer said. "That's a silly question. That's the bloodline. You want to have a good team? You recruit. And you recruit very hard.
"So that put a little push on it. And to be honest, I didn't want to mislead recruits. [Ohio State athletics director] Gene [Smith] and both knew [Ryan Day was the right guy to take over]. That's what made it now, the decision now."
There were current Ohio State commits involved in the discussion as well.
"I talked to a couple recruits that I'm very close with and I said this might happen," Meyer said. "I wanted to gauge their reaction. And I can't tell names and all that, but it was over the top because of the respect they have for Ryan and the program and Ohio State.
Ryan Day can keep Ohio State train rolling
Ryan Day is the right guy to take over at Ohio State, and that's something Lettermen Row has been saying for months. On the field and on the recruiting trail, Day has proven himself to be a star very quickly in his coaching career.
"You can really talk to him," 5-star 2019 wide receiver commit Garrett Wilson told Lettermen Row in August. "It doesn't ever feel like recruiting. He's very natural and very comfortable.
"He's willing to make changes on offense. He's not stubborn about his offense. He adapts to the players he has."
That message is something Day reiterated on Tuesday. He knew what the offense was at Ohio State when he arrived, and it's decidedly different than it is now. That's not because Ryan Day is so much different than previous coaches with his offensive philosophies, but because his quarterback in 2018 is so different than his quarterback in 2017.
"On offense, we continue to force defenses to cover the entire field this year as we went from J.T. Barrett to Dwayne Haskins at quarterback this season, which took on a very different attack," Day said in his opening statement on Tuesday. "But I feel strongly about our offense's ability to modify and adapt to our personnel year in, year out. On defense, we'll be aggressive, with multiple fronts, sound and simple for the players so that they will have the ability to play fast.
"On special teams, we'll continue to incorporate all of our best players on the team and it will be the tip of the spear of the program."
That's why Day was the man to take over at Ohio State. He's the guy that provides the program the greatest chance right now to keep things moving in the direction and manner that Meyer has built. That extends to the recruiting trail, where Day has emerged as the premier recruiter on the staff, a role that he relishes.
Day is already on the recruiting trail, leaving for Illinois after the school's joint announcement. He's with offensive line coach Greg Studrawa checking out 3-star offensive tackle Nick Broeker. After that, Day is expected to rack up the airline miles all through the week. With three weeks until the early signing period begins, he's got no choice but to do that, especially as the Buckeyes lost a week of recruiting because of Big Ten title game preparations. Meyer will still have some role in the recruiting process in the coming weeks, but he intends to back himself out of the process if he can.
"Ryan will be the head coach out recruiting," Meyer said. "I'll visit with recruits on campus. And then I'll have conversations with them if they feel necessary, because I'm still really close with that class."
It's Day's show now, and he's ready and willing to take it.
"After we get done here, it's going to be a sprint to get out and get in homes and get around some of the families," Day said. "Obviously a lot of relationships that are already built there. Some other ones, especially on defense, that maybe aren't as strong yet. But the response has been great. The response has been strong. And [I'm] excited to get on the road."
Ohio State commits could take a second official visit
There are going to be many stops for Day this week. But when it comes to Ohio State and the recruiting class of 2019, it's the recruits making visits that may be the most important part of the puzzle.
Ohio State's efforts to keep its entire recruiting class in the mix could get some help from the NCAA thanks to a recent rule change.
The NCAA enacted a bylaw in 2017 that allows prospective student-athletes to take a second official visit to a school if that school changed head coaches. That's another reason why the timing of Ryan Day's hiring is so important. The chance for players that took official visits in the spring like Cade Stover, Steele Chambers and Harry Miller or in the summer like Jordan Battle to get back to campus for a reconnection with each other and with the coaching staff under Day's lead is huge for the Buckeyes.
Huge.
This bylaw doesn't preclude any player from taking advantage of it, so even the players that are currently committed can head to campus again — potentially on Ohio State's dime. Jordan Battle will have an in-home visit Tuesday night with Alex Grinch, and it'd be shocking if the Buckeyes didn't use the opportunity to try and convince him and his family to come back to campus to remember why Ohio State was the choice for them to start with.
Current Ohio State commits and their status
As of 6:00 p.m. on Tuesday, here's where things seem to stand with the Buckeyes and their current crop of 2019 and 2020 commitments.
The biggest news here is that 2020 standout Lejond Cavazos, a 4-star cornerback at the IMG Academy in Bradenton, Fla., has decided to reopen his recruitment. Ohio State will remain a top school on his list, but the early verbal was primarily in part because of his family's relationship with Urban Meyer. They will now need to reassess things.
Please respect my decision… pic.twitter.com/xU3YyIcqkE

— Lej (@lejondaryy) December 4, 2018
Here's where things are with the other commits already in the mix.
2019 QB Dwan Mathis: Solid.
2019 RB Steele Chambers: Some concern, could utilize second official visit.
2019 RB Marcus Crowley: Solid.
2019 WR Garrett Wilson: Solid.
2019 WR Jameson Williams: Solid.
2019 TE Cormontae Hamilton: Solid.
2019 OL Ryan Jacoby: Solid.
2019 OL Doug Nester: Solid.
2019 OL Harry Miller: Some concern about Stanford, but his family has been very pro-Ryan Day since the start.
2019 DL Noah Potter: Some concern, Ryan Day and Larry Johnson are expected to visit on Wednesday.
2019 LB Cade Stover: Some concern around uncertainty with his potential position coach.
2019 DB Bryson Shaw: Solid.
2019 DB Ronnie Hickman: Unclear on his status at present, will visit Ohio State this weekend officially and was visited at home by Greg Schiano last evening.
2019 DB Craig Young: Solid.
2019 DB Jordan Battle: Some concern, Alex Grinch will see him tonight and could use a second official visit.
2020 QB Jack Miller: Solid.
2020 RB Darvon Hubbard: Solid.
2020 WR Jaxon Smith-Njigba: Solid.
2020 OL Paris Johnson: Some concern, could visit Ohio State this week to meet with Ryan Day.
2020 OL Jake Wray: Solid.
2020 OL Luke Wypler: Solid.
I'll update this list again on Wednesday as I get clarification on some of the unknown situations above.