Which third-year Penn State player will break through? Roundtable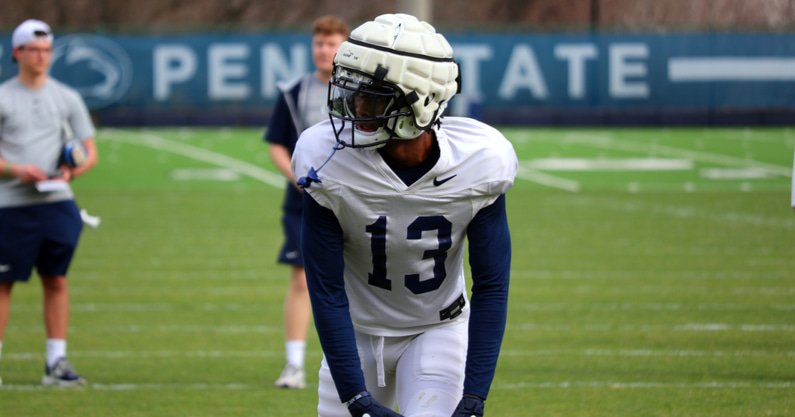 The time has come for Penn State's recruiting Class of 2020. A 27-man recruiting haul ranked 14th nationally, the Nittany Lions have had two years of development, even if taking on a different form during the COVID-amended 2020 season.
Among the ranks, Penn State brought in 16 prospects with a four-star rating. Seven of those were ranked among the top 300 prospects in the country. Two junior college transfers, Ji'Ayir Brown and Norval Black, were also included in the class.
Fast forward through those two years and the range of impacts made has been broad. Curtis Jacobs, Keyvone Lee, and Parker Washington are, at this point, household names. On the other end of the spectrum, Enzo Jennings, Joseph Johnson, Cole Brevard, Micah Bowens, Brandon Taylor, and Normal Black are all already out of the program for varying reasons, including the transfer portal.
All of the players in between those two poles, however, are eying an opportunity to make an impact this season. Today, BWI's staff is asking which of those are most likely to finally enjoy that breakout.
We also talked about schedule preferences and assistant coaches this weekend.
Which Penn State third-year player will finally make an impact in 2022?
Nate Bauer: Olu Fashanu
I'm not sure there is a third-year player on the team, period, who will make more of an impact than Olu Fashanu at left tackle this season. The combination of Penn State's needs, a stronger offensive line, and opportunity, that being the departure of Rasheed Walker to the NFL, makes this a crucial time for Fashanu to assert himself. 
Every indication this spring is that Fashanu is ready to do so. He earned a ton of reps during the recently completed practice session, winning the program's offensive recognition in the process, and is coming off his bowl game start against Arkansas. 
Given that he played well in that game against the Razorbacks, it should serve as a perfect jumping-off point. In a career that has so far been extremely limited in its impact, registering just 21 combined snaps his first two seasons before the bowl, this is Fashanu's door to walk through.
T-Frank Carr: KeAndre Lambert-Smith
Firstly, it's an absolute minefield to figure out who is a third-year player. For example, Penn State lists Parker Washington, KeAandre Lambert-Smith, and Jaylen Reed as sophomores on the official roster. Likewise, safety Keaton Ellis is a junior that has played for three straight seasons. 
Regardless, third year, meaning on campus for three years now, leads me back to Lambert-Smith. He's flashed potential throughout his first two seasons, but inconsistency has marred his ability to make a true impact. This season, he will have to make an impact because, as I wrote earlier this week, Penn State has players who can take his spot now. It's time for Lambert-Smith to play bigger, figuratively and literally, than previously. 
Greg Pickel: Fatorma Mulbah
My pick is Fatorma Mulbah. The massive 6-foot-3, 305-pound defensive tackle is said to be one of the strongest players on the team. He redshirted in 2020 and then saw action in six games a year ago. All told, he made four stops.
This year, he should finally be able to match his brute strength with productive playing time as part of the rotation for defensive line coach John Scott Jr. Mulbah won't be the starter, but there is every reason to think he can be a clogger for Manny Diaz's defense on sure rushing downs and even on passing ones. He has as much of a reason as anyone else to finally explode onto the scene.