IMHO Sunday: Forget 2021 and UCLA, the years of USC football infamy are decisions rooted in 2018 and 2019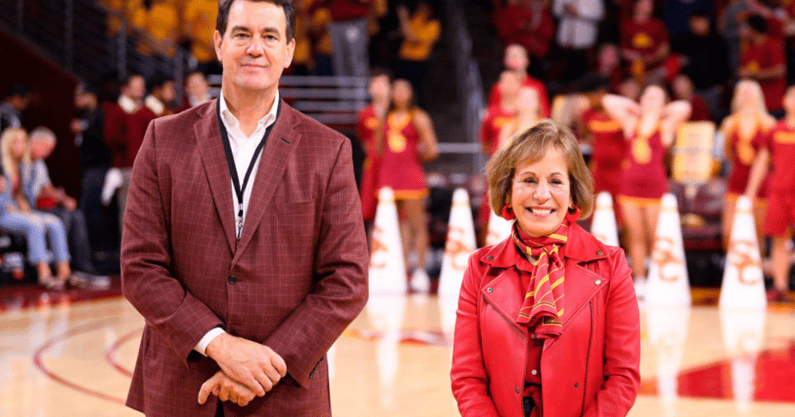 In my humble opinion, cardinal and gold thoughts on what I see, what I hear, and what I think from Los Angeles. The years of infamy: And you can now add Saturday afternoon's 62-33 humiliation to crosstown rival UCLA in the Coliseum as the most recent 2021 USC seasonal low point, and, BTW, the Trojans have now lost four of their past five games, are in serious jeopardy of not being bowl eligible with two games remaining, and gave up more points defensively in the 91-years history of the USC/UCLA rivalry. That being said, today's USC football dysfunctional product (4-6, 3-5 Pac-12 South) is the direct culmination of administrative decisions made by USC president Carol Folt and her athletic director Mike Bohn (cover photo above) made in years 2018 and 2019.
Limited Time Offer
The best of USC Trojans sports and recruiting
50% off
Already an On3+ subscriber? Log in here.