IMHO Sunday: Lining up the blocks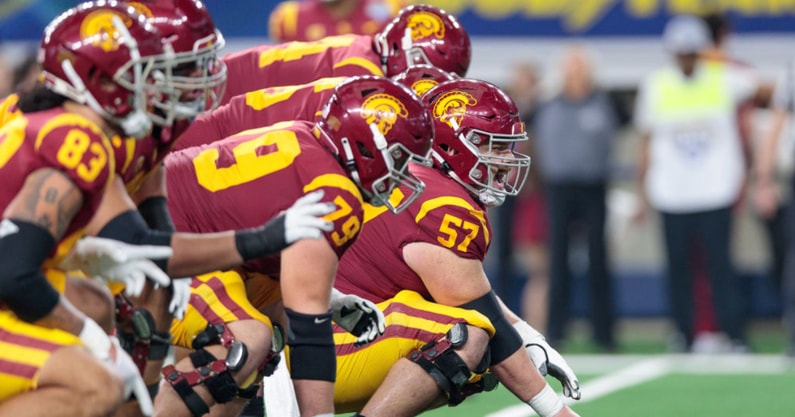 In my humble opinion, cardinal and gold thoughts on what I see, what I hear, and what I think from Los Angeles: The push: When Lincoln Riley was asked about the 2022 Trojan's offensive line before the season, he got the attention of the media and fans when he said he placed a lot of positive vibes on the amount of experience his questionable unit had. He was confident that his new offensive line coach Josh Henson could improve this unit not just because of coaching, but what he didn't say that became obvious was the change in offensive philosophy and scheme. The push – Part 2: It was certainly understandable that USC fans had a complete lack of confidence along the offensive line prior to the arrival of Lincoln Riley and offensive line coach Josh Henson. The lack of production and domination from the returning O-line that was once under the leadership of Clay Helton and Graham Harrell with their Air Raid Offense was quite frankly a joke. The run game was a token experiment, and USC quarterbacks were routinely sitting in the pocket as cardinal and gold human pinatas. It was uncomfortable and inhumane to watch the results week after week. 
Special Offer
$29.99 until the start of football season!
Take advantage of this special offer!

Already an On3+ subscriber? Log in here.