O/NSO: A Polynesian Bowl worth watching edition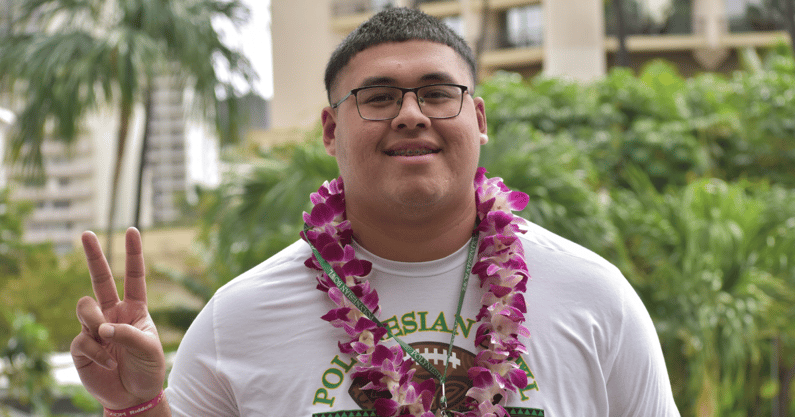 The Obvious: If you're already starved in the off-season for USC football or any game that has a Trojans connection, tonight (Friday/Jan. 20) you might want to tune into a emerging national high school all-star game called the Polynesian Bowl, which features many of the great senior high school players.  The Not So Obvious: The 2023 Polynesian Bowl will be televised on the NFL Network at 4 p.m. Hawaiian time, but for a little more national TV clarity is listed as follows: 6 p.m. PT, 8 p.m. CT, and 9 p.m. ET. The game, which will be played at Kunuiakea Stadium in Honolulu, Hawaii, features many but not all players that have Polynesian roots or heritage. One thing for sure, this growing all-star game has more than enough stars to warrant viewing.
Special Offer
$29.99 until the start of football season!
Take advantage of this special offer!

Already an On3+ subscriber? Log in here.