O/NSO: UCLA special edition ­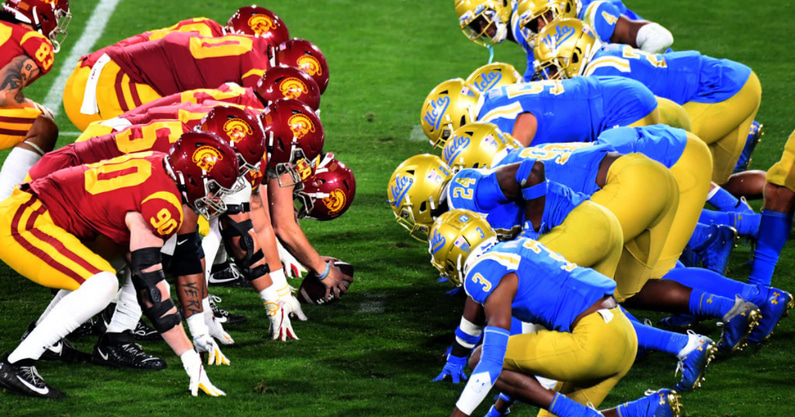 The Obvious: The football teams from the University of Southern California Trojans (4-5, 3-4 Pac-12 South) and the UCLA Bruins (6-4, 5-3 Pac-12 South) will engage for the 91st time on Saturday afternoon in the Los Angeles Memorial Coliseum with kickoff set for 1p.m. PT. The Not So Obvious: Trojans fans are fearing the worst while the UCLA faithful are sensing a kill shot. Considering the way the seasons have gone for both teams and where they are today, realistically you can understand the pessimism and the optimism from both campuses and their followers. Regardless of the records, there is nothing ever certain or for sure when it comes to these to crosstown dis-likers. There have been way too many games that don't live up to the favorite or the odds.
Limited Time Offer
The best of USC Trojans sports and recruiting
50% off
Already an On3+ subscriber? Log in here.