Grad transfer Sy Chatman narrows down offers, sets visits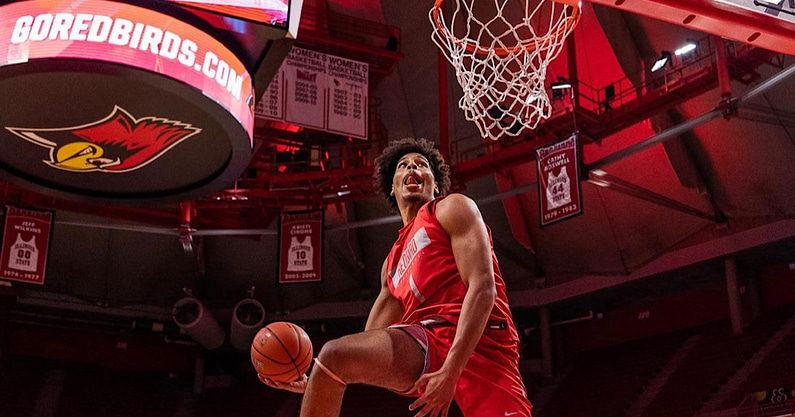 Sy Chatman is a 6-foot-8 and 230-pound power forward from Minneapolis, Minnesota. The grad transfer entered the transfer portal five days ago, and he has one year of eligibility remaining.
Chatman initially chose UMass out of high school over Richmond, Central Florida, and other offers. He spent two seasons in Amhurst before transferring to Illinois State, where he played the last two seasons.
Last year Chatman averaged 13.5 points, 6.1 rebounds, and 1.1 blocks per game. He shot 54.9-percent from the field. He finished top 15 in the Missouri Valley Conference in offensive rebounds, blocked shots, and free throws made.
On3 caught up with Sy Chatman to talk about his portal process, what he is looking for in a program and who is sticking out to him at this stage of his process.
Setting visits
"I have a visit set up to Fresno State for next Thursday (April 28)," Chatman told On3. "I am in the process of setting a visit up with St. Bonaventure."
Chatman is going through this process with a methodical approach. He knows he wants to see more programs and has an idea of which ones he wants to visit.
"I plan to take all five visits," Chatman said. "Western Kentucky, Buffalo, and San Francisco are definitely places I am looking to set up visits to.
Chatman's take
"I'm looking for a program that has an opportunity to win big," Chatman said. "I want to be a key contributor to a winning program. On the visit, I'm looking to get a feel for the staff and players at the program. I am listening closely to the plan they have for my future as well as the team's future."