The one super player database for fans, media, coaches and athletes.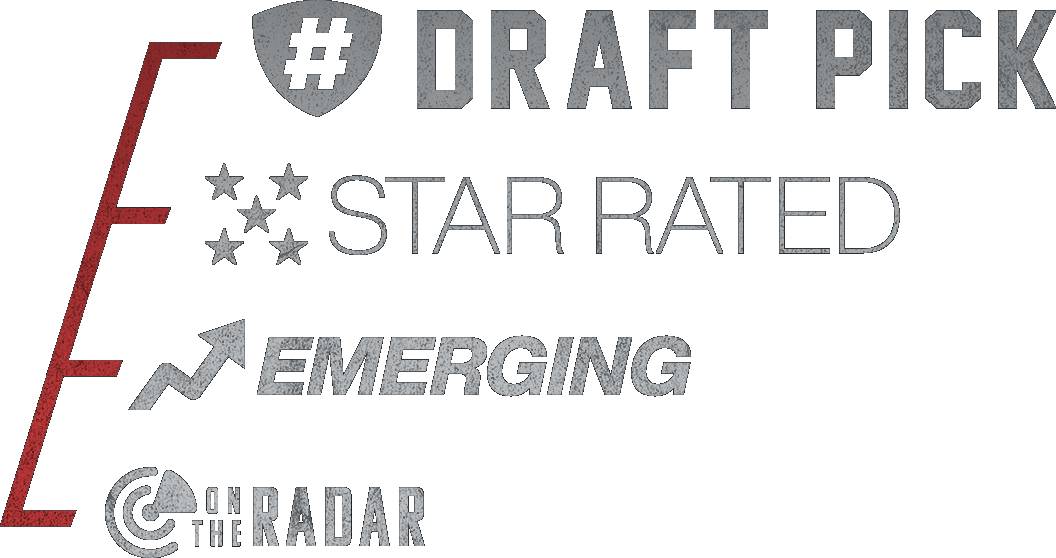 The latest from the recruiting trail with predictions, track daily commitments, team and player rankings, advanced search functions and a deep dive into the high school and state database.
Advanced

Search

Recruit

Predictions

Latest

Commitments

Team

Rankings

Player

Rankings

High School and

HS and

State Database
Track. Search. Anticipate.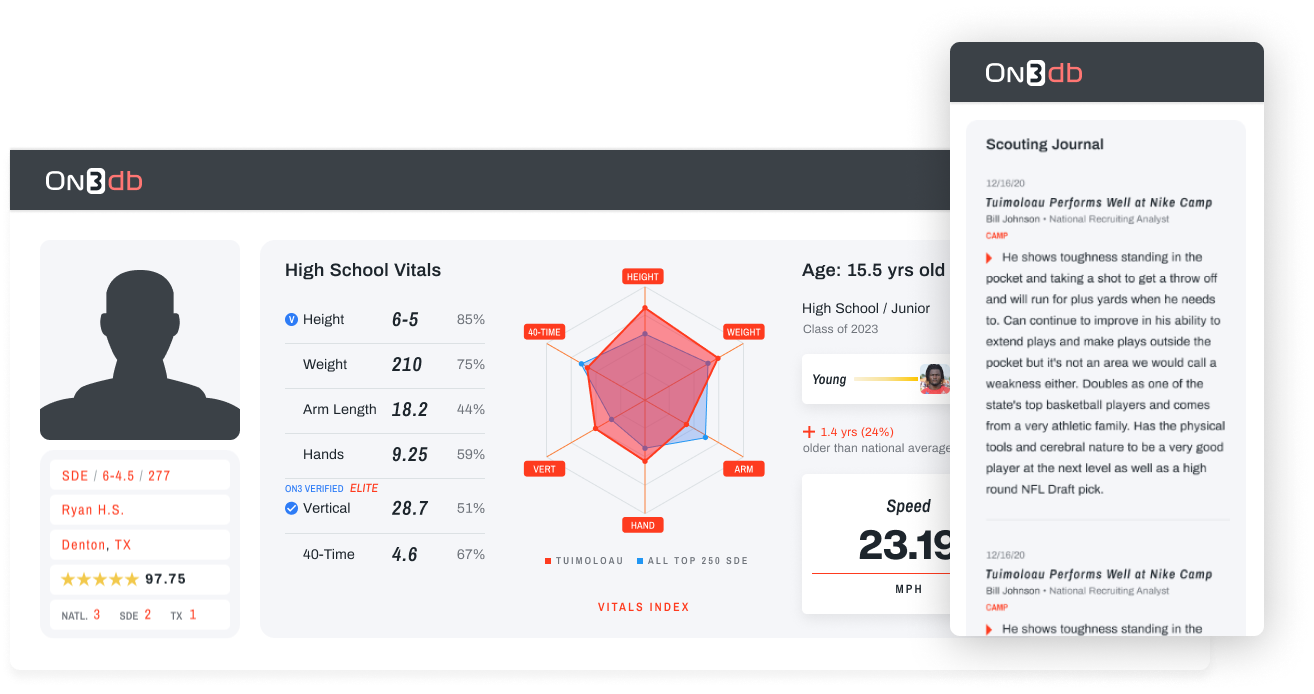 Advanced Search

Vitals

Scouting Videos
Real-time evaluations from experts, key scouting data, scouting videos, athletic testing data, and tools to identify rising prospects.
Scout. Evaluate. Rank. Sort.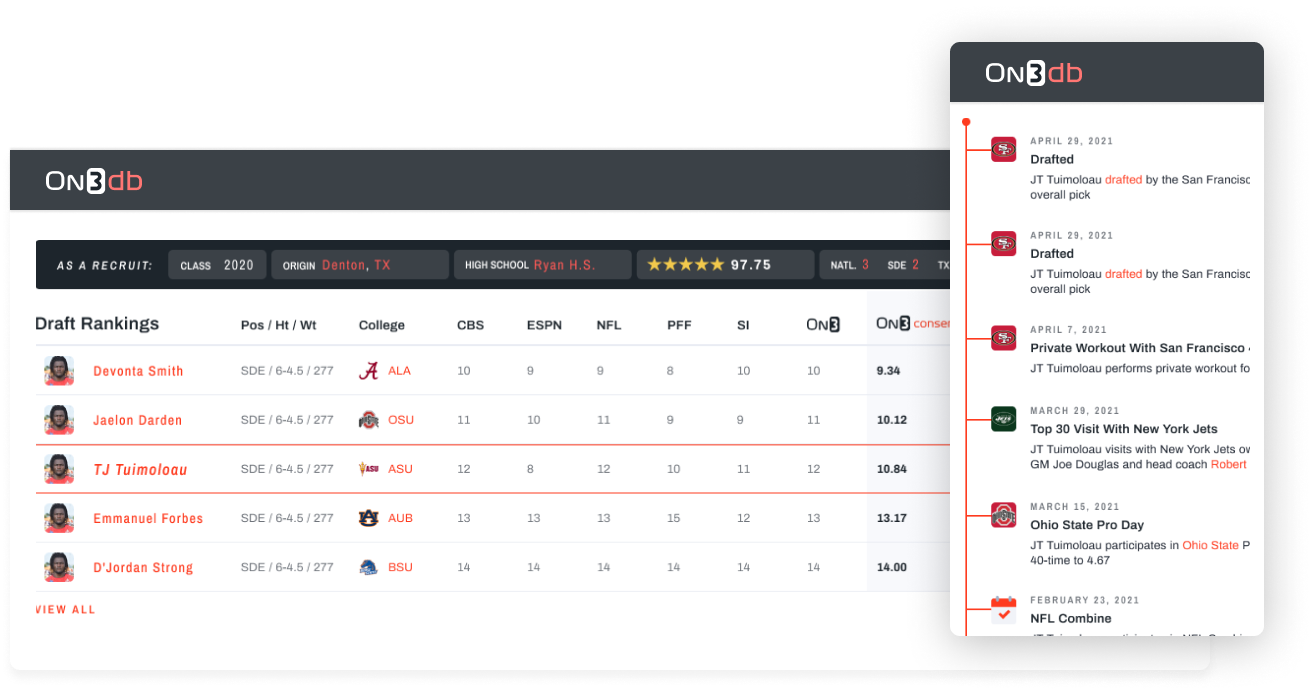 Prospect Search

Big Board Rankings

Mock Draft

Daily Calendar
A year-around finger on the pulse of draft news, Big Board prospect rankings, mock drafts, and advanced search options.
Whether the goal is to become a contributor on a high school team, get a college scholarship, or grow a brand, Athlete HQ gives athletes the playbook and platform to create maximum value and be in control of your future.
Educate

Train

Communicate

Control
Built by the founders of Rivals and 247Sports, Athlete HQ is the ultimate resource for athletes.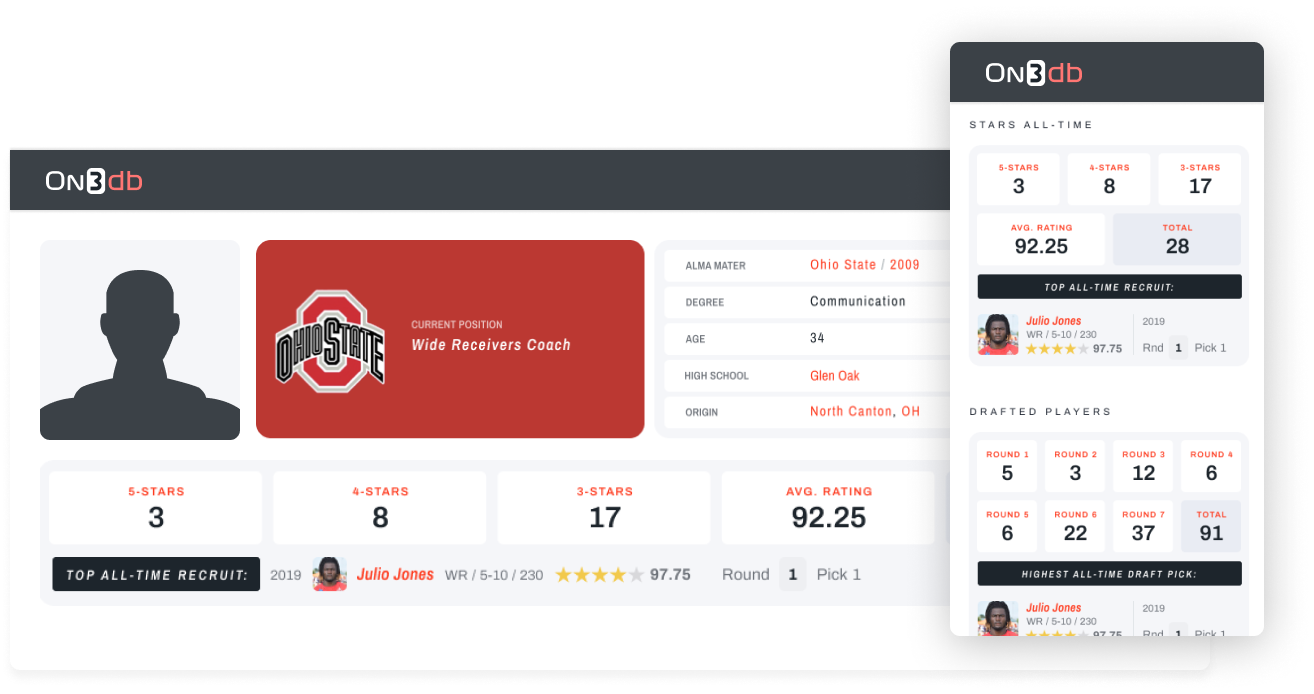 Coaching History

Current Class

Stars All-Time

Drafted Players
A comprehensive database of all college coaches and the players they've signed, and have been drafted over the past two+ decades.