Tyreke Key sets four official visits and eyes a commitment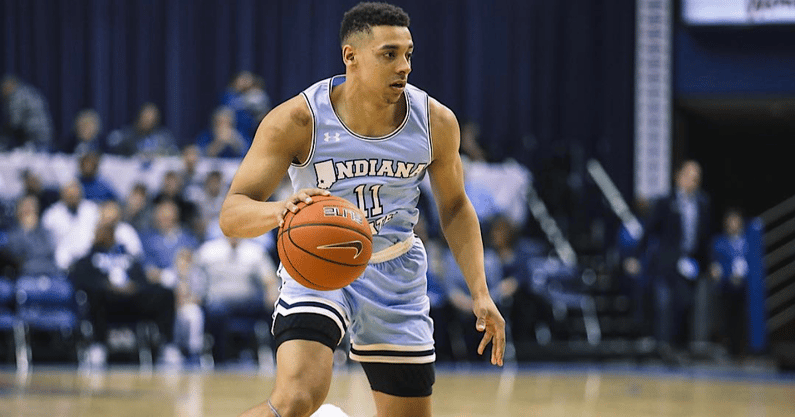 Tyreke Key is a 6-foot-3 guard originally from Celina, Tennessee. On March 16, the Indiana State graduate transfer entered his name into the transfer portal.
Key sat out last season after opting to have shoulder surgery in November. In his previous season, 2020-21, Key was the second-leading scorer (17.2) in the MVC. He was also back-to-back first-team All-MVC in 2019-20 and 2020-21.
When Key entered his name into the portal, the interest was steep. Coaches from across the landscape reached out. Key told On3, "45 schools reached out in all. Things have been pretty hectic."
While it was a lot to process, Key was able to sift through all the information while still taking classes. Narrowing down the schools he would visit ended up being an easier decision than he initially thought.
Key's visit schedule
Texas Tech: April 15-17
Tennessee: April 19-21
Ole Miss: April 24-26
Oklahoma: April 27-29
"Porter Moster, Rick Barnes, Mark Adams, and Kermit Davis all flew in to see me over the last month. They showed me they want me, and I am visiting those schools," Key said. "I should know where I am going after I start going on the visits."
In his words
"I want to be a part of a winning culture," Key told On3. "I'm going to be looking closely at the fit and how they are going to develop me for the next level."
Key's historic career at Indiana State
Tyreke Key is Indiana State's fourth all-time leading scorer with 1,650 in his career. He is also third in career player efficiency rating (19.1), first in career true shooting percentage (.580) and fifth in career minutes played per game (32.4).
Key's .524 career effective field goal percentage ranks first in Indiana State history. His 13.3 offensive box plus/minus ranks first, and his 3.6 career win shares put him second since the program has been keeping advanced stats.