Florida State has earned the hype entering 2023 season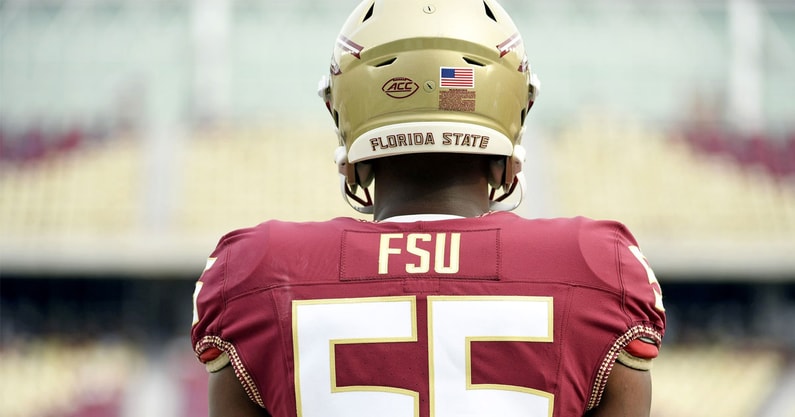 Going into the 2023 season, expectations are sky high at Florida State. So is the hype. The Seminoles are coming off a 10-win season in coach Mike Norvell's third season in charge, and they're returning many of the key pieces from last year's squad.
There's no shortage of offseason love being shown the Seminoles.
"FSU, enormous hype. Enormous hype," On3's JD PicKell said. "Everybody and their mother is talking about Florida State being like a playoff dark horse. That's kind of the term, right, this time of year, you want to talk about dark horses. We did it on this show a couple of days ago.
"When you're everybody's darkhorse pick, are you really a dark horse?"
What stands out about Florida State is just how much production it has returning.
Obviously quarterback Jordan Travis is a big part of that after accounting for 31 touchdowns as a junior in 2022. He's also got many of his weapons back, and Norvell has added a few more via the transfer portal.
"You have the most returning production in the entire country and then you went in the portal and got some other guys," PicKell said. "Fentrell Cypress, All-ACC corner. Jaheim Bell, a tight end from the SEC. He's listed as a tight end, he played everything for South Carolina last year. You look at Jordan Travis and the season he had last year. You look up and down this roster, and same thing we talked about with Texas, they've built to this now at Florida State. …
"I didn't even mention Keon Coleman through the portal, who they just got and who's going to be a one-on-one nightmare."
Assuming the offense picks up where it left off and Jared Verse and the defense are still pretty good, the Seminoles should be one of the clear favorites to win the ACC and the Florida State hype may well be justified.
That's something not in question for most 'Noles fans.
"It's all sort of lining up for Florida State right here, from the roster perspective, from the culture perspective, from the ACC," PicKell said. "Florida State is now feeling like they should win the ACC, not they can win the ACC. The people in Tallahassee feel like they should win the ACC. So you win the ACC, you win the ACC with one loss, potentially that one loss comes against LSU in Week 1.
"And even the people in Florida State right now are saying, 'What are you talking about? We're not losing any games this year.' Hey, we'll see. I'm excited about it. I'm not picking Florida State to lose, I'm just saying you can drop that first game and still potentially finish with one loss, be in the College Football Playoff."
That would be a heck of a season. Of course, expectations and reality often diverge come September.
Can Florida State back up the hype or will it be a victim of expectations run a bit too far?
"Florida State, the hype is real," PicKell said. "I think it's fair hype to have about Florida State right now, and there's a reason why the juice around Florida State is the way that it is right now."