Mickey Joseph: It looks like Casey Thompson will be 'ready to go' vs Wisconsin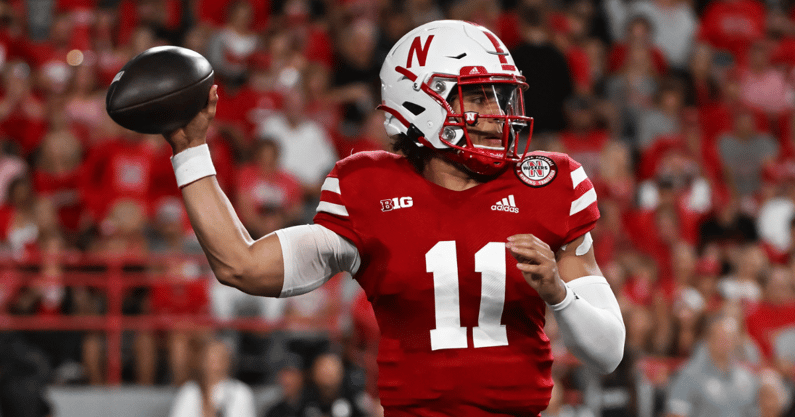 Nebraska could be getting its QB1 back this week. Mickey Joseph provided a promising update on Casey Thompson ahead of Saturday's matchup with Wisconsin.
Thompson "looks like" he'll be "ready to go" for the game, Joseph said on his radio show Wednesday night. He's missed the last two games after suffering an arm injury against Illinois after starting the first eight games of the year after transferring from Texas.
Backup quarterbacks Chubba Purdy and Logan Smothers have both seen time under center since Thompson's injury, but it sounds like Thompson is trending back toward a return. That'd be big for the Nebraska offense since he has 2,023 passing yards and 12 touchdowns this season.
CLICK HERE to subscribe for FREE to the On3 YouTube channel
That's consistent with the update Joseph provided during his press conference Tuesday when he said Thompson participated in practice this week and participated in live sessions last week.
"Casey practiced today, he made some throws, so we're still going to take him day-by-day and see how he feels on game day," Joseph said. "I expect him to be able to practice every day but we don't know what volume he'll be able to throw it.
While things appear to be on track for Thompson's return on Saturday, Joseph said Tuesday he's prepared to start sophomore Smothers, if necessary. Purdy won't be available as he undergoes surgery this week for a high ankle sprain.
"Logan was better today, he's been a little beat up but he was better today," Joseph said. "He threw the ball around and he ran pretty well today. Chubba's out, high ankle sprain. We'll get him in surgery in two or three days."
Against Michigan, Smothers was 4-for-8 passing for 15 yards. He carried the ball four times for a gain of one yard in the 34-3 loss.
On3's Nikki Chavanelle contributed to this report.