Josh Heupel talks Brandon Turnage winning SEC Defensive Player of the Week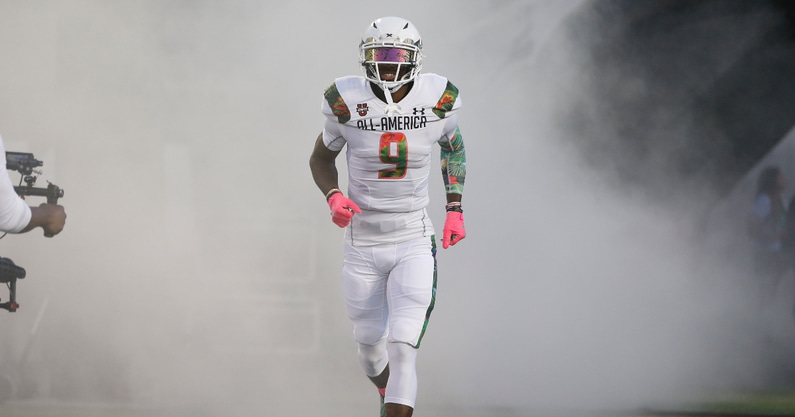 Brandon Turnage made some noise in his first ever start in Knoxville. 
The Tennessee redshirt freshman earned SEC Defensive Player of the Week honors after posting 14 tackles and two tackles for loss against South Carolina. Prior to Saturday's game, Turnage had just two tackles on the year.
"A young man, that since he's come in the building, has had great work habits and has continued to invest," Tennessee head coach Josh Heupel said Monday. "Battled a little bit of injury during training camp, which set his timetable back maybe just a little bit. Guy's done a good job on special teams when given the opportunity, has continued to invest, has great knowledge, the ability to play multiple spots. Gets his opportunity last Saturday, is smart, competitive and played with great effort, and played with great technique. I'm proud of what he did on Saturday."
Turnage, an Alabama transfer who joined Tennessee late in the offseason and played in four games over two years for the Crimson Tide, got the start for Tennessee in place of Theo Jackson. He is the first Volunteer player to earn the honors since Bryce Thompson did in December of last year.
Jackson is set to return this weekend, but after the show Turnage put on Saturday, Heupel is sure to consider giving the 6-foot-1, 186-pound player more chances on the field.
Vols defense is improving but has more work to do
Tennessee's defense has been up and down all season, but in total they are allowing 21.5 points per game. Last season, they gave up 30.1 per contest. They will face their toughest tests to date over the next two weeks as they host Ole Miss on Saturday and travel to Alabama on Oct. 23. 
There is a lot of room for improvement in the passing defense, which ranks 12th in the SEC through six games. Saturday's win over South Carolina was their best Power Five performance, yardage wise, to date. Granted, South Carolina's offense is struggling mightily, but Heupel will take the 45-20 final score.
Tennessee is 4-2 and is in search of their third SEC win this season when Ole Miss comes to town. Of course, they bring with them Lane Kiffin, who served as Tennessee's head coach in 2009 and had an interesting time parting ways with the program. 
The SEC Network will televise the game at 7:30 p.m. ET on Saturday night.