2023 PG Tyrese Proctor updates recruitment, recaps Arizona & Duke visits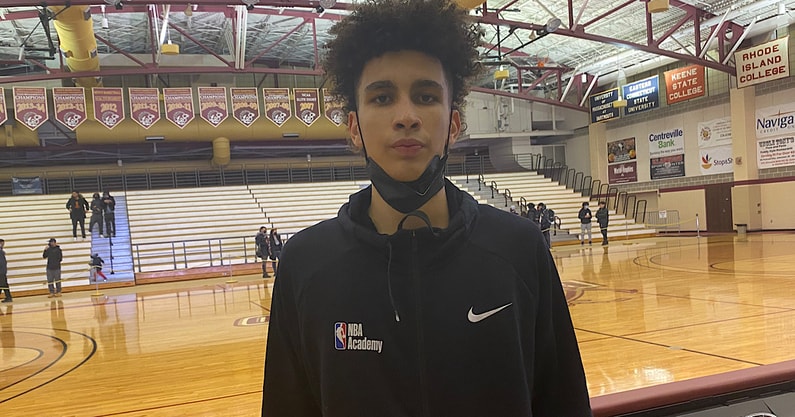 Tyrese Proctor has established himself as one of the best international prospects.
Despite being 10,000 miles from the U.S., the 6-foot-4 point guard has become a priority recruit for several top programs here in the States, by playing with the NBA Global Academy in Australia.
The Aussie guard is a member of the 2023 class, but interestingly enough, he's already finished with school. Proctor graduated in December of last year, and with his studies over (for now), he can put all his focus into training and competing. Sounds like someone that'd heavily consider reclassification, right? Well, in most cases, the answer would be yes. But Proctor assured me that the current plan is for him to hone in on his development and skill set, and remain in 2023.
Even with one more year of "high school" remaining, Proctor is taking the recruiting process seriously. The Sydney native recently tripped to the United States for two official visits. First, to Tuscon to see the Arizona Wildcats, and then next to the Blue Devils of Duke University.
Proctor recaps Arizona, Duke visits
The recruitment process has started to slow down for Proctor and says he mainly hears from Duke, Arizona, and Tennessee. For now, he doesn't plan on making any future trips to the States.
Arizona: "The staff made it clear how much they wanted me and Tommy (Lloyd) explained how essential I would be in the program if I went there. The fans in Tuscon were really passionate about their basketball. There aren't a lot of teams and stuff around there so it was clear how big and how involved they were in Arizona basketball.  It sort of surprised me how the whole town rallied around the basketball team so that was pretty cool. Overall, it was pretty good."
Duke: "Those Crazies were something else. I've never seen anything like it. It was a wild atmosphere and it was really cool to be a part of. I felt like I had a good connection to the staff and the people there. The system that they have there is really elite and I really enjoyed that visit too. The whole experience was pretty cool, you know meeting Coach K. Not many people get to do that and especially talk to him on a deeper level."
What stood out to Proctor the most about his visits to Arizona and Duke?
"The community, and just how big of a family wherever I want to go is…Just how supportive the people were and the coaching staffs."
Timetable?
Proctor says he's unsure of a timetable for now and says he will make a decision "whenever it feels right".
He also mentioned the decision could come in a month, or in six months, as the commitment timeline is still up in the air.
Scouting Report
Here is what On3's National Recruitng Analyst Jamie Shaw had to say about Proctor:
Tyrese Proctor has a smooth quality to his game. What sticks out immediately is his jump shot, off the catch. When his feet are set, and he gets a clean look, you can count it. Proctor is also an excellent passer, able to distribute the ball to, and from, all angles of the court. He will have to continue working on shooting off the dribble – especially going left – and tightening his handle when being pressured. There is no denying Proctor's extensive IQ, it will be interesting how much explosive burst he can gain as he continues to age.
Proctor isn't currently ranked by On3, but will appear in the next update.