4-star Elijah Crawford says South Carolina, LSU, Georgia making early impact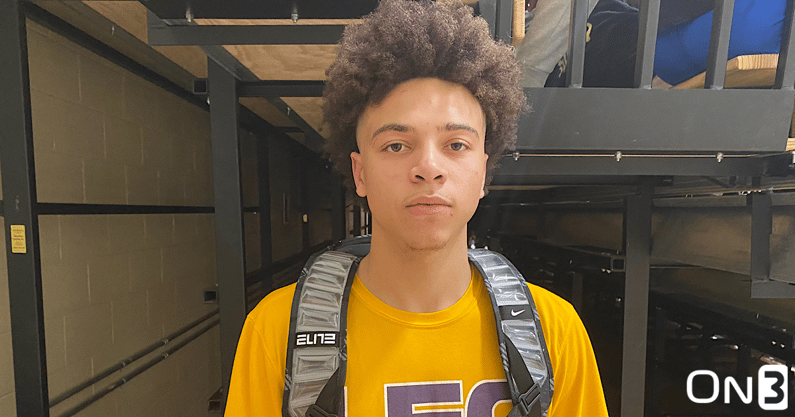 Elijah Crawford is the No. 46 player in On3's 2024 rankings. The 6-foot-2 guard had a big summer on Nike's EYBL Circuit, leading The Skill Factory (TSF) 16u program in scoring, assists, and steals.
"I'm a pass-first guard who can score anytime I want to," Crawford told On3. "It's great to see my work paying off, all the offers and rankings, but I'm just staying in the gym, getting better. I watch a lot of Devin Booker and Donovan Mitchell, with how they can play make for themselves and others. Their reads and footwork coming off screens, things like that."
With his consistent success, college coaches have taken notice of the Greenville (SC) Legacy Early College guard. On3 caught up with Elijah Crawford recently to talk about his recruitment.
"I would probably say I'm hearing the most from Georgia and LSU," Crawford said. "South Carolina just offered too. I haven't set any official visits yet, but they will all probably get one."
Crawford talks schools
Georgia: "They want me to come in and be the lead guard. I'm not even going to lie; my favorite part of my unofficial down there was taking pictures. The practice we watched was good, they competed. They took us around campus; we got to see where the players stay and all that."
LSU: "They are in contact a good bit. They keep telling me that I am a priority for them. I don't know much about the school, so I want to get down there and see what they're all about."
South Carolina: "They are close to home. GG (Jackson) just committed there; that showed the next kid, like me, he can stay home and get to the next level."
"I've heard from Oregon, Texas, Texas Tech some," Crawford said. "None of them have offered, but they're in contact."
Crawford's take
"I want to go to a program where I will be prioritized," Crawford said. "Whichever program helps me get to the next level, development. I want to play in a system that lets their lead guards rock out like Murray State did with Ja (Morant).
"I'll look at the academics too. I'm a good student and my school matters. The location won't play a big factor, wherever I feel comfortable, really."