4-star Eric Dailey reclassifies to the class of 2023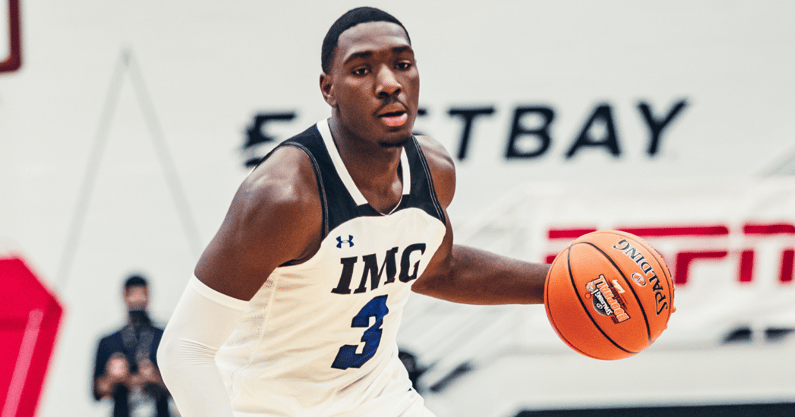 Eric Dailey, one of the best available seniors, has decided to remain in high school for an additional year and will reclassify to 2023, a source told On3. He will remain at IMG Academy (Fla.) and participate on the post-grad team.
The 6-foot-7 power forward is ranked as the No. 39 overall recruit in the class of 2022, according to the On3 Consensus.
The Florida native has had an interesting recruitment, and basketball recruiting fans knew something was up considering he hasn't taken any college visits.
Michigan, Texas A&M, Georgia, Florida, and USC were all schools he named as being in the mix at the Hoophall Classic earlier this year.
The pro route was also rumored to be on the table for Dailey, despite not explicitly stating which options are available to him.
"I'm open to everything. Wherever the best situation is for me," Dailey said. "It's not all about money. You can make money anywhere now. It's just basically wherever I'm going to develop at and get better, so if that's college, then it's college. If it's pro, then it's pro."