4-star Kam Mikell knows where he'll take two of his official visits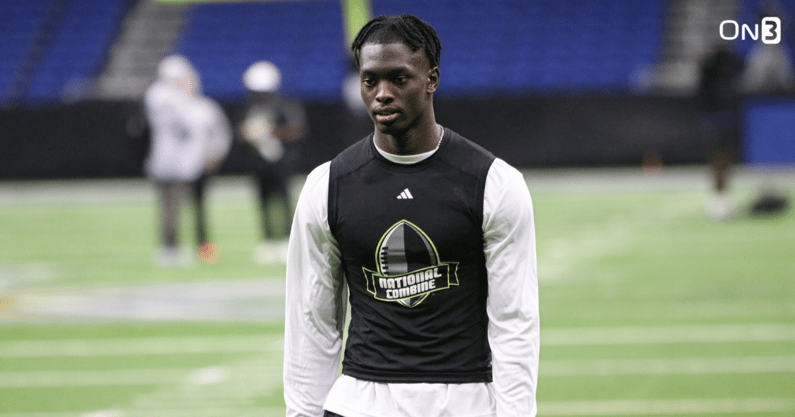 Statesboro (Ga.) 2024 four-star cornerback Kam Mikell has made his first slash to his list of schools. The No. 343 overall prospect in the 2024 On3 Consensus ranking announced a top 14 on Monday night.
His list consisted of Cincinnati, Colorado, Duke, Georgia, Florida, Tennessee, Kentucky, South Carolina, Georgia Southern, Georgia Tech, Florida State, Ole Miss, Vanderbilt and East Carolina.
Mikell is still open to new offers should they come in the coming months. Alabama, and Ohio State are among the programs that Mikell has his eyes on should they offer though he hasn't had any extended contact with either program.
Mikell wants to begin the descent toward a commitment this fall. He hopes to take his official visits in the fall during the college football season. Mikell doesn't know when he wants to commit at this point.
"I kind of wanted to hurry up and figure out the schools that talk to me the most," Mikell told On3. "I could sit here all day with the ones that I have now, but at the end of the day, I need to make my decision sooner or later. I'm going into my senior season so I need to figure that stuff out."
Two programs in a position to get official visits
Mikell wants to take all five official visits. He is still working toward deciding which schools to visit but two immediately come to mind.
Those programs are Georgia and Kentucky.
On3's Recruiting Prediction Machine has Georgia as Mikell's number-one team at the moment. The Bulldogs have a 47.1% chance of landing the four-star athlete.
Georgia has built a strong relationship with Mikell, namely defensive backs coach Fran Brown. That connection is one Mikell feels good about and one of the key reasons Georgia will get him on campus for an official visit.
"That connection with coach Fran is really good," Mikell said. "We get on the phone and talk probably every day. With Georgia, I love that they're changing the era of college football. I love Alabama they've been my favorite team, but Georgia is making it different. They're making it seem like Alabama used to. They're difference makers."
Kentucky took a chance on Mikell. Before Mikell was ranked and holding nearly 30 offers, Kentucky jumped out to be the first program to offer Mikell.
He hasn't forgotten that.
"They took their chance and that's what I like about them," Mikell said. "I love when I go up there. It's a different feeling. It's not like it is around here in Georgia."