ACC Commissioner Jim Phillips hopeful ESPN will accept scheduling change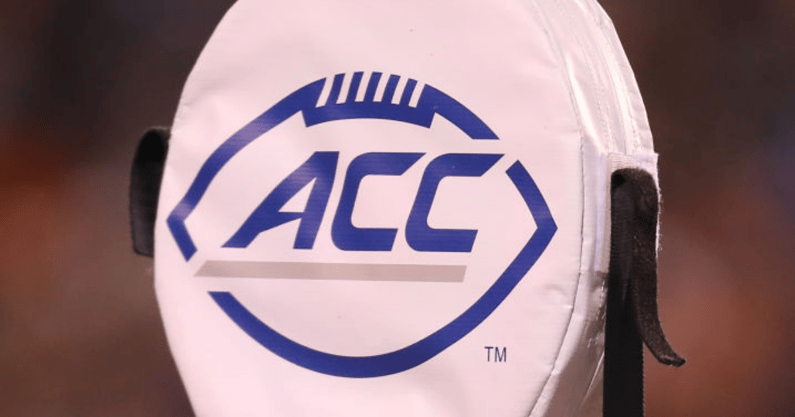 The ACC has entered discussions this offseason to go away from divisions in football, instead adopting a 3-5-5 system which allows rivals to play every year while rotating matchups throughout the conference more quickly. As scheduling change discussions have ramped up, it appears all that is left to make the move official is an ok from the ACC's television partners at ESPN.
ACC commissioner Jim Phillips, believes ESPN will support the potential scheduling change, according to the Richmond Times-Dispatch's David Teel. He also revealed that the 3-5-5 model is the only potential change being considered at this time.
The ACC currently has two seven-team divisions: the Atlantic and the Coastal. That model is for football, men's soccer and baseball, though, and Notre Dame will not be impacted in football because it remains an independent school in that sport. Syracuse does not have a baseball team and would not have to deal with any changes in that regard, either.
The league moved to divisional play in football in 2005 and the two winners compete in the ACC championship game each year. This past year, Pittsburgh and Wake Forest squared off in the game at Bank of America Stadium in Charlotte, North Carolina.
The rumors of a potential shift came as the conference held offseason meetings, where it discussed scheduling along with a potential office relocation and other administrative issues.
Details on ACC scheduling change
Miami athletic director Dan Radokovich previously spoke about the possibility of an ACC scheduling change in 2023, providing many details about the new system. According to David Teel's prior report, the new conference leader revealed the conference was moving closer to a 3-5-5 system which eliminates football divisions.
With 14 current ACC members, the new scheduling change would provide each team with three annual opponents – allowing established rivalries to continue – while the other 10 opponents are split into two groups which rotate onto the schedule every other season.
According to the report, which used information given by Radakovich, the next step in the process is to consult with ESPN on the details and how they would impact the current television deal.
The new scheduling format would mark the first move away from the divisional format by a Power Five conference which holds more members than can play in every season. The Big 12 notably plays without divisions but the 10 teams face all nine opponents each year with just three non-conference games.