Anthony Gilkes, 2024 wing, talks SEC offers and move out west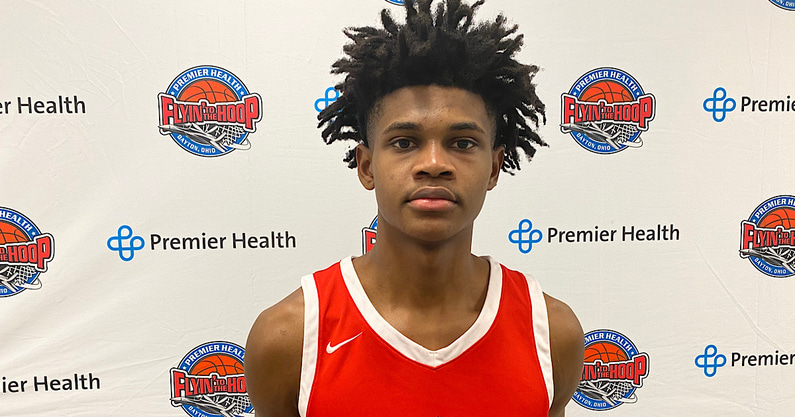 Only a sophomore, there is a lot of development still to be had. However, Los Angeles (Calif.) So Cal Academy wing Anthony Gilkes has already seen a lot of growth this season.
"I'm very explosive," Gilkes told On3 Sports. "I run the floor and am active on defense. I get my teammates involved and rebound. I'm the energy of my team. My shot has gotten better. Defensively, I play with a lot of energy, and with a good motor. People have told me I play like Dejounte Murray, with the way he defends and how explosive he is."
Gilkes recently transferred to So Cal Academy after starting the season with Bradenton (Fl.) IMG Academy.
"I love it here," Gilkes said. "They have made it feel like a second home for me. There is a brotherhood on this team; the guys are going to motivate you to keep getting better. It's a lot of accountability."
College coaches have started to take notice of the 6-foot-6 New York native. Anthony Gilkes spoke exclusively with On3 Sports about the current state of his recruitment.
Gilkes talks recruitment
"I have offers from Ole Miss and from LSU," Gilkes said.
Ole Miss: "My coach called the head coach (Kermit Davis), and I got on the phone with him, and he offered me. They are a good program, and they have a history of developing their guards. I like that."
LSU: "I went on an unofficial there, and they offered me on the visit. I was not expecting them to offer, but they did. That was my first offer; that was exciting."
"Florida State, Georgia Tech, Texas Tech, and Texas A&M are some of the schools who are contacting us but have not offered yet."
Gilkes' take
"I want to go to a program that I know is going to develop me," Gilkes said. "A coach that will be on me when I am not at my best and a program that will help me grow into a grown man. I want to go somewhere I know will help prepare me for the long run. My mom ran track in high school. She is the one motivating me to take this as far as I can."
On3's take
Anthony Gilkes has a great frame, with good length and natural explosion. He first catches your eye as a high upside defensive presence. He can run and move his feet, and he also has good anticipation in the passing lanes. Gilkes has a reputation as a slasher, aggressive in transition. His jump shot has come around, and he is starting to become a threat from deep. There is a lot of upside here. Continue tracking as he could fully take off very soon.