Big 12 power rankings after Week 2 of college football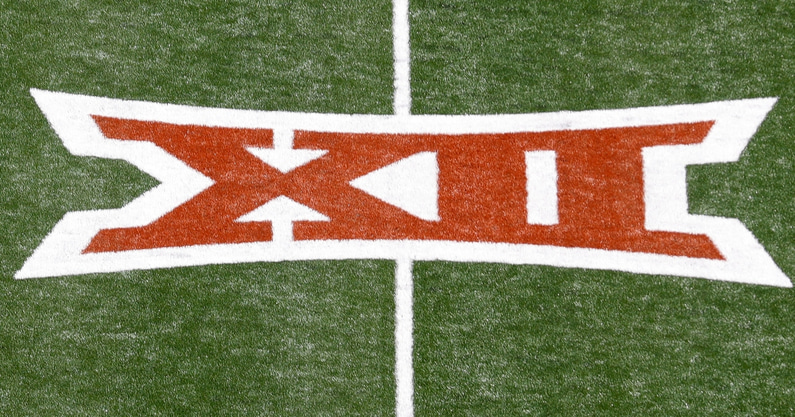 The Big 12 took a hit in Week 2 of the college football season. While Oklahoma continued to prove why they're the best team in the division, other contenders blew chances in big games.
Texas suffered defeat to Arkansas, and Iowa State couldn't get the job done against Iowa. However, teams like Oklahoma State, TCU and Kansas State improved to 2-0 on the season.
Prior to Week 3, let's take a look at the Big 12 power rankings — using the ESPN Football Power Index.
Big 12 Power Rankings, per ESPN FPI:
1) Oklahoma Sooners: ESPN FPI: 3 ; National Ranking: 3
2) Texas Longhorns: ESPN FPI: 18; National Ranking: NR
3) Iowa State Cyclones: ESPN FPI: 23; National Ranking: 14
4) TCU Horned Frogs: ESPN FPI: 28; National Ranking: NR
5) Baylor Bears: ESPN FPI: 41; National Ranking: NR
6) West Virginia Mountaineers: ESPN FPI: 42; National Ranking: NR
7) Texas Tech Red Raiders: ESPN FPI: 49; National Ranking: NR
8) Oklahoma State Cowboys: ESPN FPI: 58; National Ranking: NR
9) Kansas State Wildcats: ESPN FPI: 64; National Ranking: NR
10) Kansas Jayhawks: ESPN FPI: 114; National Ranking: NR
As you can see, the Big 12 is middle of the road in the ESPN FPI. While Oklahoma slots in a third overall, over half the conference are 40th or below overall.
On the other hand, only Oklahoma and Iowa State slot in the top-25 in the national rankings. However, TCU, Oklahoma State, Kansas State, Texas and Texas Tech are receiving votes.
Week 3 Preview
While only one ranked team opposes the Big 12 this week, interesting matchups take place across the board.
Nebraska travels to Norman to take on Oklahoma for the first time since 2010. A rivalry that dates back to 1912, it's the first matchup between the schools since the Cornhuskers left for the Big Ten.
Moreover, West Virginia goes up against the 15th ranked team in the country, the Virginia Tech Hokies. Similar to Nebraska and Oklahoma, it's an age-old rivalry that's returning this weekend.
Additionally, Baylor attempts to stay undefeated on the season as they take on the Kansas Jayhawks. With the Bears favored by 18 points, the Jayhawks will look to pull a gigantic upset.
Finally, Oklahoma State travels to Boise State to take on the Broncos. The two teams last met in Stillwater in 2018, where the Cowboys sent Boise State packing with a loss.