Big Ten leads way in athlete compensation in NIL deals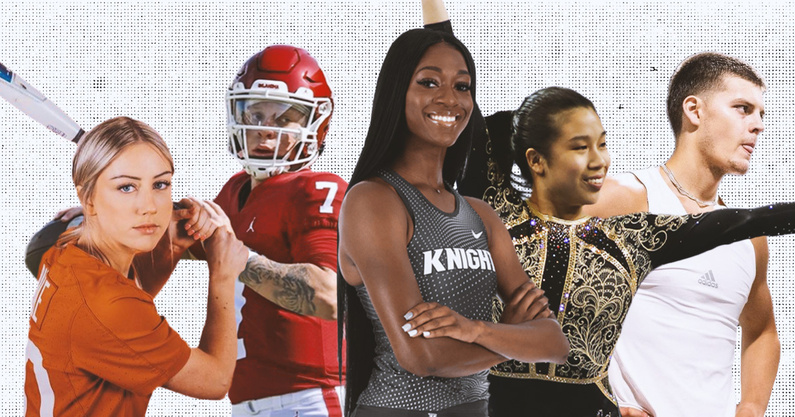 Through three months of NIL activity, the Big Ten ranks first among conferences in athlete compensation, according to data provided by Opendorse to On3.
The Big 12 ranks second, followed by the ACC, the SEC and the Pac-12. Conference USA (sixth) ranks first among Group of Five leagues. The figures incorporate only the schools affiliated with Opendorse.
Thousands of athletes nationwide have used Opendorse since the start of the NIL era July 1 to facilitate NIL deals and disclose activity. The date the company provided reflects industry insights through September 30.
The average compensation for all athletes who have at least one NIL deal is $366.89. The average amount for a Division I athlete is $391, followed by $78 for Division II athletes and $35 for Division III athletes.
In terms of the top sports for athlete compensation, football (55.4 percent) ranks first, followed by men's basketball (13.4), women's volleyball (6.7) and women's basketball (4.7).
Women's volleyball ranks second only to football in terms of the top sports for NIL activities.
The most common NIL deals overall entail posting content (42.6 percent), followed by deals involving licensing rights (20.1).