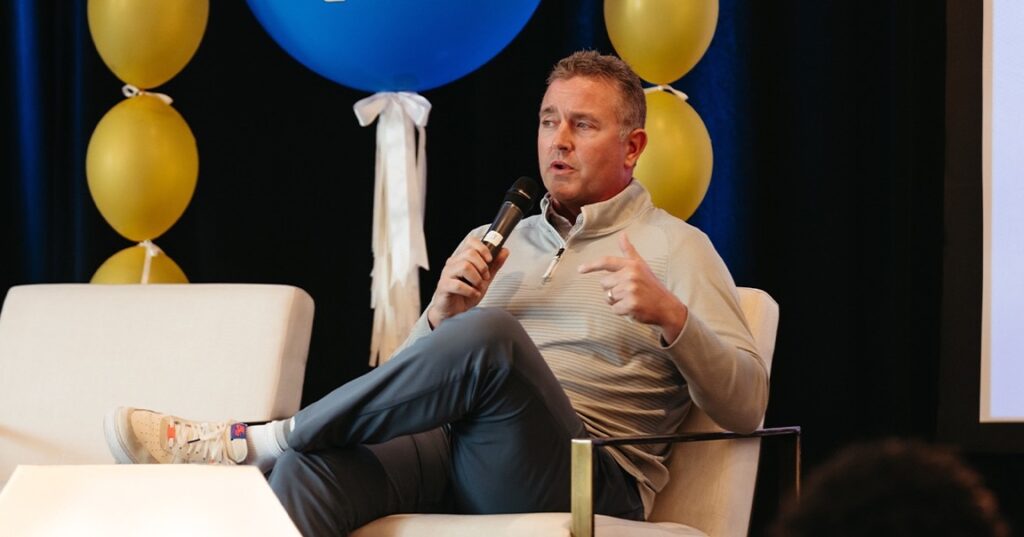 "NIL represents so much more than just name, image, and likeness and the ability for an athlete to earn a few dollars. What it is, it's an ability for an athlete to change the complete trajectory of their life and future through knowledge, education, relationships, and experience." – On3 founder Shannon Terry on the true opportunity of NIL, 2023
Mission Statement
To educate and inform high school athletes through professionals who provide expertise and understanding on specific issues on how to safely and successfully navigate the Name, Image, and Likeness era.
On3 will bring in marketing executives, legal and financial experts, and other relevant voices to a private two-day event designed for the top 50 rated high school football players each year.
Core Values
Inform: Provide critical information to athletes and parents/guardians
Educate: Provide an unbiased, data-driven look at the NIL marketplace
Communicate: Provide exposure to key executives and experts so that attendees gain understanding and insight into the business of college sports and how they fit in
Protect: Guide athletes in balancing education, athletes, and NIL along with protecting their brand and key relationships in their athletic journey
Testimonies from 2023 On3 Elite NIL Series
"The inaugural On3 Elite NIL Series in Nashville immediately set the standard for star power and understanding the complexities and implications of NIL and the portal. I came away smarter and wiser to the Brave New World of college sports." – Armen Keteyian, 11-time Emmy Award winner and best-selling co-author of "The System."
"The On3 Elite NIL Series was top-notch in every way and a great experience for Sammy and myself. Thanks again!" – Mike Brown, father of five-star Clemson linebacker commit Sammy Brown.
"Thank you so much for an amazing event. You and your team have really put us in a much better place with the knowledge we received. We appreciate all that you have done." – Five-star Georgia defensive back commit Ellis Robinson