Bill Parcells: Quotes From The Big Tuna About Leadership and Life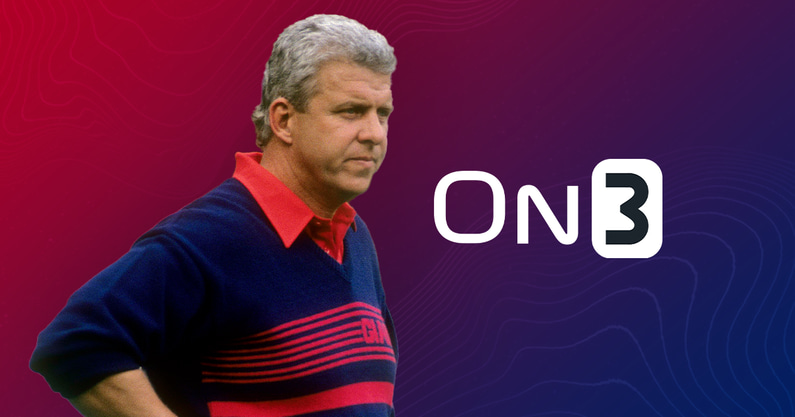 Nicknamed "The Big Tuna," Bill Parcells is one of the biggest personalities in football history.
A defensive-minded coach, Parcells worked his way up through the college ranks. His first job was at Hastings in 1964, then Wichita State, Army, Florida State, Vanderbilt and Texas Tech before becoming the head coach at Air Force. While at Army, Parcells was even an assistant basketball coach under Bobby Knight. From there, Parcells jumped to the NFL, as a defensive assistant with the New York Giants. In 1983, he would be named the head coach of the Giants, winning two Super Bowls during his time there. His top assistant at that time was Bill Belichick, who Parcells is still the most important mentor of today. After a brief retirement, Parcells came back to coach the New England Patriots, leading them to a Super Bowl, before bouncing to the New York Jets and Dallas Cowboys.
A Hall of Fame coach, Bill Parcells was always one of the game's most quotable figures.
10 Best Quotes From Bill Parcells
"If they want you to cook the dinner, at least they ought to let you shop for some of the groceries."
"What sets disciplined people apart? The capacity to get past distractions. Focus on the task at hand."
"You lose with potential. You win with performance."
"I'm not really in the excuse business."
"Blame no one. Expect nothing. Do something."
"I was an assistant coach for many years, and Bob (Knight) at a young age was a head coach. So I think we were both in our formative years in coaching at that time."
"I just try to do the best job I possibly can put the blinders on, go to work and be the best you can possibly be."
"The only players I hurt with my words are the ones who have an inflated opinion of their ability. I can't worry about that."
"The more you prepare beforehand, the more relaxed and creative and effective you'll be when it counts."
"Success is never final, but failure can be."
Inspirational Quotes From Parcells
"If I have affected someone in a positive way, that means a lot to me."
"Accept false steps as opportunities to learn. It's one thing to hate failure, it's another to fear it."
"Nowadays, if you are afraid of confrontation, you are not going to do very well."
Leadership Quotes From Bill Parcells
"Something goes wrong, I yell at them, 'Fix it,' whether it's their fault or not. You can only really yell at the players you trust."
"I've been around enough to know what it takes to get a team to reach its potential, and I want players who want to reach their potential."
"So if the players trust the coach, it's not a problem. If the players don't trust the coach, it is a problem, and vice versa."
"I'll call somebody 'dumb' or 'stupid' if they make a dumb or stupid play. I don't know any other word for it, and if they don't like the word, that's too bad."
Funny Quotes From Parcells
"Sometimes when everybody's feeding you the cheese it's hard not to eat it."
"Don't worry about it. It's just a bunch of guys with an odd-shaped ball."
"I was fighting every windmill, especially when I was in college."
"If my quarterback runs, I'll shoot him."
Team Attitude Quotes From Bill Parcells
"It was always who are we playing and where? I'm still doing it. Nothing has changed. It's still, Who are we playing today?"
"I am in good health and feel lucky to have been able to coach in the NFL for an extended period of time."
"A team divided against itself can break down at any moment. The least bit of pressure or adversity will crack it apart."
"Confidence is only born out of one thing ­ demonstrated ability. It is not born of anything else. You cannot dream up confidence. You cannot fabricate it. You cannot wish it. You have to accomplish it."
Success Quotes From Parcells
"No matter how much you've won, no matter how many games, no matter how many championships, no matter how many Super Bowls, you're not winning now, so you stink."
"We have an inordinate number of penalties. Some are affecting our ability to win games. We have to do a much better job in that area, or we are not going to be successful."
"You don't get any medal for trying something, you get medals for results."