No. 1 PG Boogie Fland sets official visit to Indiana, eyeing Kentucky, others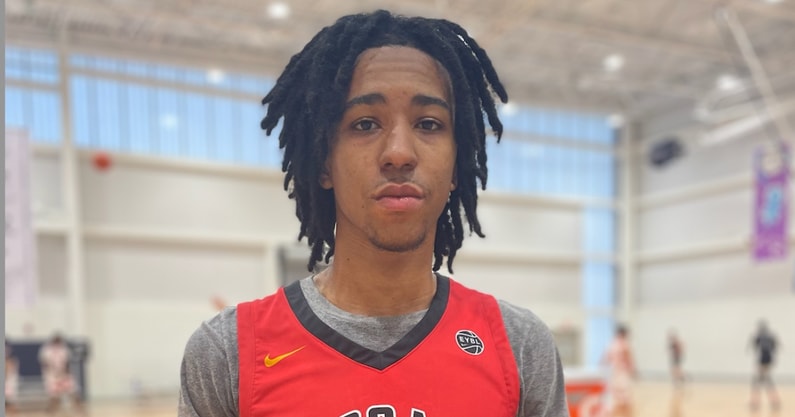 Boogie Fland, a five-star recruit and the No. 1 point guard in the class of 2024, is in the process of scheduling official visits and already has one trip set, per source.
The 6-foot-3 junior out of White Plains (N.Y.) Archbishop Stepinac will take an official visit to Indiana on June 13-15 and plans to visit Kentucky the first weekend of September, however, a date has not been set.
Fland is also hoping to visit Oregon at some point in June, as well as Alabama and UConn in either August or September.
North Carolina and Michigan have previously hosted Fland on official visits.
Fland is the No. 8 overall prospect in the 2024 cycle, according to the On3 Industry Ranking, a weighted average that utilizes all four major recruiting media companies.
Scouting Report
"Boogie Fland plays with a New York flair. He has a good handle and is able to shoot the ball from each level. He has deep range off the bounce and will pull up if you give him an inch. He sees the floor well, gets his teammates in evolved, and takes care of the ball, valuing possessions. There is a floater game in there as well, with a one and two dribble pull-up. He will need to continue getting stronger, and he is a solid athlete and has average length. The confidence is sky-high, and the skill set is obvious. He has a comfort playing on the ball or off the ball in a two-guard lineup. Never afraid of the spotlight. Charismatic." – On3's Jamie Shaw
Fland's On3 NIL Valuation worth over $400K
Boogie Fland currently holds a $433,000 On3 NIL Valuation, which ranks 18th in high school basketball.
The On3 NIL Valuation is the industry's leading index that sets the standard market NIL value for high school and college athletes. A proprietary algorithm, the On3 NIL Valuation calculates an athlete's NIL value using dynamic data points targeting three primary categories: performance, influence and exposure.
About On3 NIL Valuation, Brand Value, Roster Value
While the algorithm includes deal data, it does not act as a tracker of the value of NIL deals athletes have completed to date, nor does it set an athlete's NIL valuation for their entire career.
The On3 NIL Valuation accounts for an athlete's roster value and brand value. Roster value is the value an athlete has by being a member of his or her team at his or her school, which factors into the role of NIL collectives. Brand value factors in an athlete's personal brand and the value it could bring to regional and national brands outside of the scope of NIL collectives.