Cal inks landmark sponsorship with crypto exchange FTX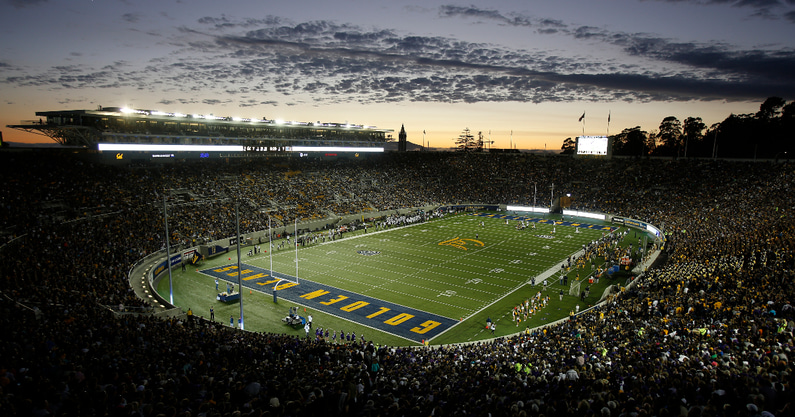 California announced on Monday it has signed a landmark deal with FTX, a cryptocurrency exchange, which grants FTX naming rights to the field at Memorial Stadium.
California's athletic department said the deal is the first-ever agreement between a university and cryptocurrency exchange. As part of the agreement, FTX receives naming rights to the Golden Bears' field — now named FTX Field at California Memorial Stadium — for the next 10 years.
The university's payment is yet another first of its kind: the 10-year, $17.5 million contract is set to be paid to Learfield's Cal Bears Sports Properties, Cal's multimedia rights holder, entirely in cryptocurrency, per release.
"We believe we have found a great partner in FTX," Cal athletic director Jim Knowlton said. "FTX is a growing company at the forefront of innovation in an emerging technology, one that fits well at both Cal and in the Bay Area.

"This agreement extends well beyond field naming rights, which is part of our strategic plan to diversify revenue streams in support of our student-athlete experience, and includes commitments for our Cameron Institute, Cal Veterans and students in need here in Berkeley. We are looking forward to building our relationship now and in the years ahead."
Sina Nader, FTX's United States Chief Operating Officer, earned his bachelor's degree in legal studies from Cal, where he was also a walk-on for the Golden Bears.
"We're excited to partner with one of the world's great universities and expand crypto's presence into the collegiate athletics landscape," Nader said. "This historic partnership will also allow us to collaborate on charitable initiatives that align with our organization's core values. Personally, I am excited to work alongside my alma mater to collaborate with local communities around a variety of causes. In the spirit of giving back, we are also committing an additional $200,000 on top of this partnership, which will specifically be used to help fight homelessness in Berkeley, and to support organizations that help underrepresented student groups at UC Berkeley. "
In addition to naming rights, FTX will receive new on-field branding in Memorial Stadium, as well as on backdrops throughout the Cal athletics department. The university and crypto exchange also plan on using their partnership to build out a community engagement program through the Cameron Institute for Student-Athlete Development.
FTX.US is a U.S.-regulated cryptocurrency exchange and is currently in the top-five of trade volume, per CoinMarketCap. Founded in 2017 by Sam Bankman-Fried and Gary Wang, its 30-day trade volume is over $4,098,431,746, according to its website.