Four-star guard Carl Cherenfant down to seven schools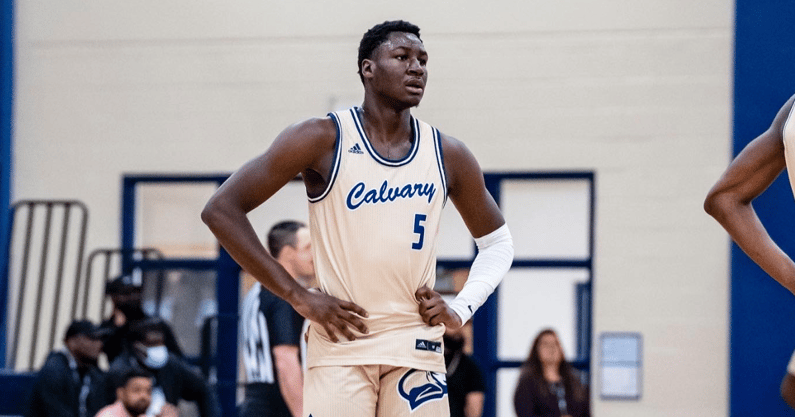 Class of 2023 four-star prospect Carl Cherenfant tells On3 he will consider seven schools moving forward: LSU, South Carolina, St. John's, Mississippi State, Memphis, UCF, and USF.
The 6-foot-4, 175-pound shooting guard from Fort Lauderdale (Fla.) Calvary Christian Academy also received offers from Virginia Tech, Kansas State, Iona, New Mexico State, and others.
Memphis and St. John's have hosted the Florida native officially. He's also scheduled to see UCF officially on September 1st.
Cherenfant is the No. 111 overall prospect in the 2023 class, according to the On3 Consensus, the average ranking from all four major recruiting media companies. He's also the No. 25 shooting and the No. 12 player in the state of Florida.
It should be noted that South Carolina and Mississippi State have not offered Cherenfant, but he says he's working on scheduling visits with both programs.
Carl Cherenfant breaks down finalists
LSU: "Obviously they just got a new coaching staff but they have been on me. They like what I can do on both sides of the floor and my upside as a basketball player and think they can help me get to the next level by playing a fast pace game."
South Carolina: "They just got on the scene recently but I like their program. They are grinding over there all the time, being underrated but they love that."
St. John's: "They have been on me very heavy. I talk to them all the time. They think I fit their system well and what I can bring to them as a program."
Mississippi State: "Their coaching staff just got there but they were great at their last school. They play hard and let their guards make plays. They're a tough program that works you hard."
Memphis: "They have been on me for the longest since I was able to get recruited. I think Penny (Hardaway) has a great basketball mind and I see the vision they are building over there."
UCF: "They really love me over. They're going to the Big 12 my year coming in and think I'm the type of guard they need to compete in that conference."
USF: "They been on me the craziest since the live period. They think I'm someone who can change the program with my two-way ability."