Four-Star WR Daquayvious Sorey names Top 8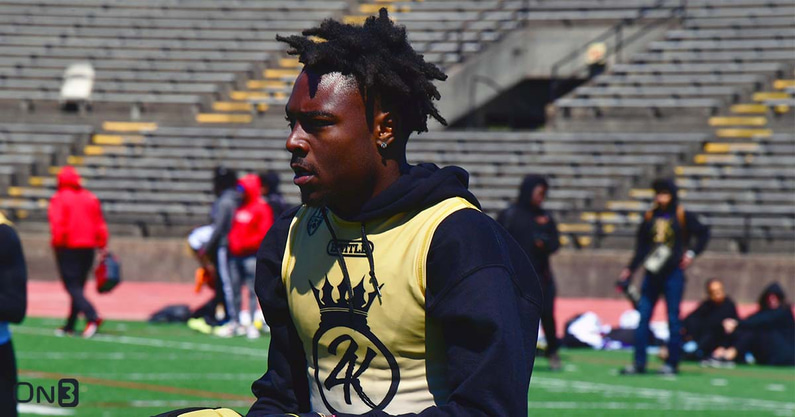 Four-star wide receiver Daquayvious Sorey of Chipley (Fla.) High has narrowed his list to eight schools—Alabama, Texas A&M, Miami, Georgia, Auburn, Tennessee, Florida, and South Carolina.
Sorey was formerly committed to Georgia, before announcing a decommitment in February.
The 6-foot-2, 185 pounder went in-depth on his finalists.
Alabama
"Alabama is just a top-tier program, a program I feel like I could go into and be a key player," Sorey said. "It's a team that's consistent and always goes to the championship, and that's what I want. The better you are, the better the competition."
Texas A&M
"A&M is a great school," Sorey said. "One thing I want to do is excel on and off the field. I want to major in engineering, and the Aggies are well-known for their business and agriculture."
Miami
"Miami is a high quality educational school for its students," Sorey said. "Also, Coach Cristobal is a great coach and Miami has always been a school I'd see myself at."
Georgia
"Coach Kirby is just a good coach, has mastered player procurement, and as important, he gets players to compete at a high level everyday and weekend."
Auburn
"Auburn is just a great environment and coach Harsin is a coach I'd love to be under as a player," Sorey said. "Coach Whitlaw, who is the assistant wide receivers coach, he's big on me and talks almost everyday. He makes me feel like I am already there.
Tennessee 
"Coach Heupel is an awesome coach," Sorey said. "The way he runs the program plays a major role in why I want to be a part of it."
Florida
"Florida is a good school and has a cool environment," Sorey said. "Coach Napier is one of the best at recruiting some of the best talent. He also has a good relationship with his players and staff."
South Carolina
"Coach Beamer and Coach Muschamp run the program really well," Sorey stated. "They bring in top-tier talent and the offense they run, I'm very familiar with. It's an offense I'd love to be in while in college.
Daquayvious Sorey ranks as the No. 192 player in the On3 Consensus, a complete and equally weighted industry-generated average that accounts for all four major recruiting sites. He also tabs in as the No. 31 wide receiver and the No. 38 player in the state of Florida.