GG Jackson: "Matas Buzelis is who I'm targeting right now."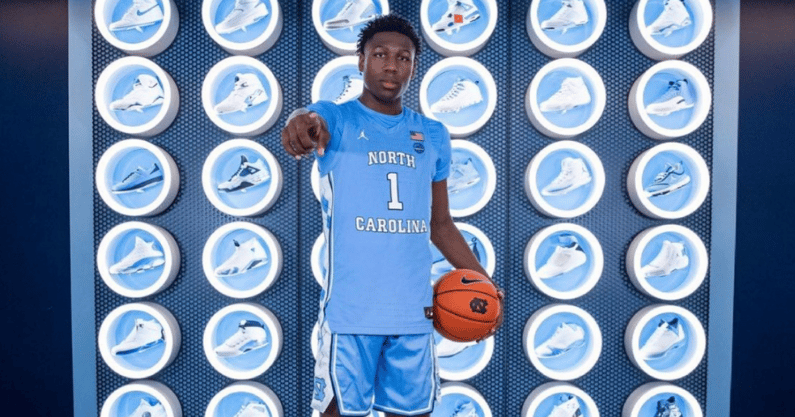 Greensboro, North Carolina – GG Jackson is On3's No. 1 ranked player in the 2023 class. He took the floor on Saturday to participate in the 7th annual Josh Level Classic.
On3 caught up with the top-ranked player to talk about UNC and its 2023 class.
GG Jackson's current On3 NIL Valuation is $29,000. This puts him 20th in On3's High School Basketball NIL rankings.
What were the main factors in choosing North Carolina?
Jackson: The relationship I had with Coach (Hubert) Davis. How the schools, and the entire state, prioritized me as their number one option. I feel like I fit really well with Coach's system with their overall playing style. And then the run through the tournament.
How big was that run in the tournament, seeing they can get it done?
Jackson: It definitely shows that North Carolina basketball is still North Carolina basketball. It showed that Coach Davis knows what he is doing from a coaching standpoint, bringing a group of guys together and almost winning a National Championship.
You mentioned the system; how are they looking to use you in their system?
Jackson: A little inside-outside. Pretty much all over the floor; kind of a Leaky Black situation, with some Brady Manek. But I would be getting a lot more shots than those guys did this season.
Right now, UNC's 2023 class is you and Simeon Wilcher. Who else are you trying to recruit to join you in Chapel Hill?
Jackson: We are trying to reach out to a couple of guys, but the biggest one is Matas Buzelis (2023 On3 Consensus No. 11). He is the only one I am even looking at right now. He and I are constantly in communication, he just face timed me the other night, and we just chopped it up.
What is the scouting report on Simeon Wilcher's game?
Jackson: He is a big guard who can get it done on both ends of the floor. Simeon loves to pass the ball but don't sleep on his scoring ability because he can definitely get it done on all three levels.