Daily briefing: On Mario Cristobal and Miami, Stanford and the Orgerons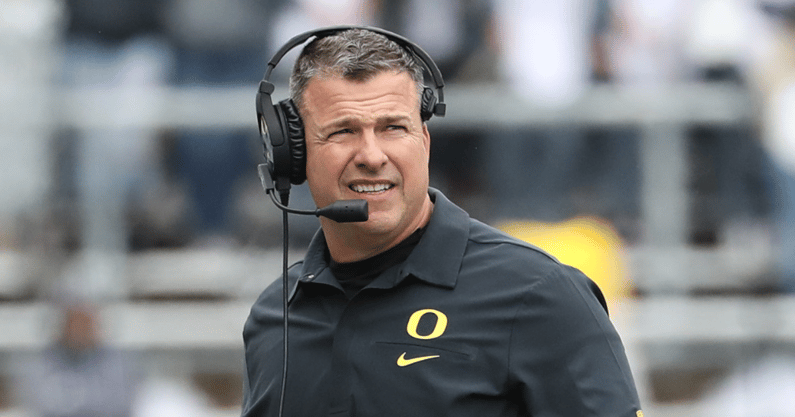 Ivan Maisel's "Daily Briefing" for On3:
Miami coach Mario Cristobal? Nope
The most amazing thing about Mario Cristobal's head-coaching career is not that he has taken the SEC model of physical, disciplined football and transferred it to Oregon. It's that he didn't get the chance to do it at Miami, where he was an offensive lineman on two national championship teams, finishing his career in 1992 with a record of 44-4. I don't mean this as a shot at Manny Diaz, whom Miami hired three years ago, or for that matter Mark Richt, who coached the Hurricanes from 2016-18. But the Hurricanes that got waxed by Alabama and had to fight to beat a good Appalachian State team? They'd lose to the Ducks, too.
Gutsy call spurs Stanford
If you didn't stick around to see Stanford's 42-28, Saturday night rout of then-No. 14 USC, you either live on the East Coast or you're a Trojans fan. The Los Angeles Memorial Coliseum began to empty long before the final gun (Stanford led 42-13 with 9:16 left). This is how everything broke right for the Cardinal: With the score tied 7-7 in the second quarter, coach David Shaw thumbed his nose at conventional wisdom and took a 25-yard field goal off the scoreboard after a USC penalty to go for it on fourth-and-goal at the 3. Tanner McKee, on "one of my favorite plays to run," bootlegged to the right and threw a touchdown to Elijah Higgins.
'He can handle it'
LSU sacked the McNeese State quarterback eight times Saturday night (penalties negated two more sacks). The McNeese State quarterback's name is Cody Orgeron. "To be honest with you, the first couple of plays it was kind of weird," Tigers coach Ed Orgeron said Saturday night of watching his team knock down his son. "But after that, I knew Cody could handle it. I've watched all his games. There have been some games when he was sacked a bunch, too. He can handle it. He's a big man. I'm just glad he didn't get hurt."