Kennedy Brooks the first to delve into paid subscriber community under NIL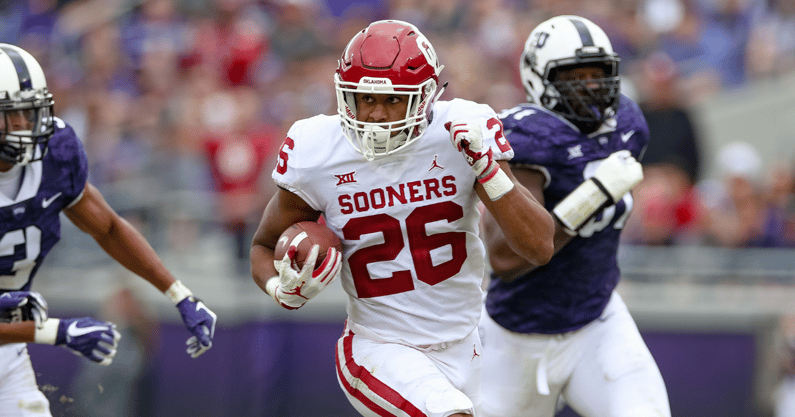 Welcome to the age of paid subscriber communities for college athletes.
Kennedy Brooks, the Oklahoma junior running back who rushed for more than 1,000 yards in 2018 and '19 before opting out last season because of COVID-19 concerns, will be the first marquee athlete to delve into this segment of the Name, Image and Likeness space. Look for Brooks to soon invite all of his fans, including some 10,000 on Twitter, to subscribe to his new text-based community of supporters. 
For a few dollars per month, fans will be able to receive exclusive content that Brooks will share via text message. It could be anything from videos and GIFs to light-hearted musings or emotional reactions after a big win. He also will be positioned to hold question-and-answer sessions with fans, if he chooses. 
The model will enable athletes to monetize their followings without necessitating that they endorse a product. Other prominent college athletes from various sports are expected to follow Brooks in creating subscriber community groups, ushering in a new phase of the nascent NIL era.
"There is a lot of potential," Jim Cavale, the CEO and founder of INFLCR, told On3.
A partnership that will be announced today between INFLCR, a popular compliance software platform for schools, and Subtext, a conversation platform that connects creators and subscribers through text messaging, will unlock what Cavale calls "next-level opportunities" beyond endorsements for athletes. Subtext's platform will be made available to INFLCR's network of more than 45,000 athletes looking to monetize their brand. In partnership with INFCLR, Subtext is the first and only avenue for college athletes to create paid subscriber communities that are NIL compliant.
"It's an opportunity for student-athletes to really scale their Name, Image and Likeness using technology and their phone in a way they can monetize — but also not have to give up a ton of time," Cavale said.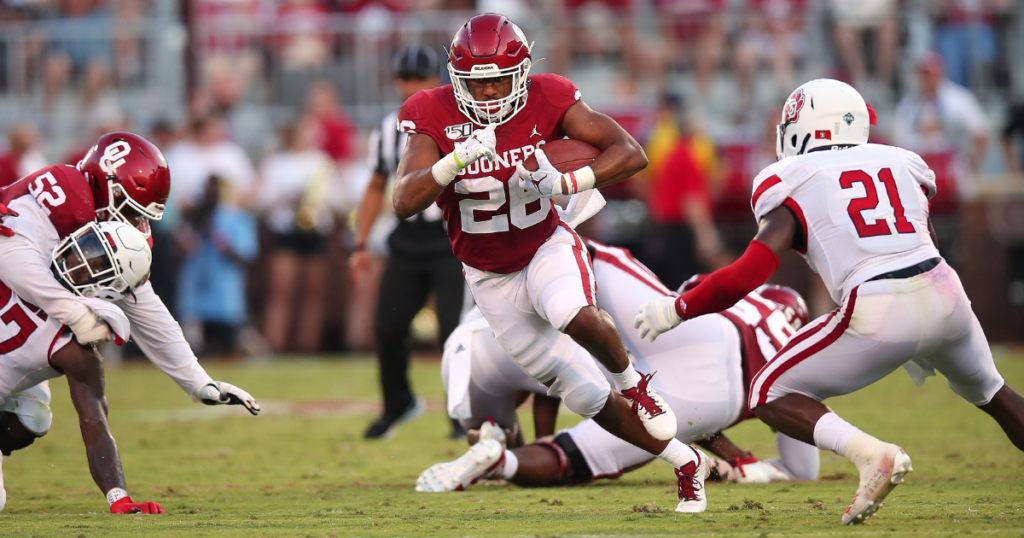 Subtext's other customers include various artists within the Sony Music sphere and several major media companies, such as USA Today and BuzzFeed. In the past five months, Mike Donoghue, co-founder and CEO of Subtext, said he saw athletes investing so much time and energy into building a social media following, only to basically "rent" the relationships with fans on those platforms. 
And since the NIL era began July 1, he saw athletes securing various endorsement deals, which he said requires athletes to leverage their brand to vouch for specific products but doesn't create much annuity.
"What we love about our platform is that all it asks is for the athletes to be their genuine selves and to create this direct connection with their audience," Donoghue told On3. "And for that audience to be able to communicate with them in a healthier, less toxic environment than traditional social media channels."
Kennedy Brooks keeps this audience after college
Donoghue expects the average subscriber rate to be between $4 and $7 per month. Rates will be decided by the athlete; Subtext will closely consult to help inform the athlete of the potential demand. If an athlete secures, say, 1,000 paying subscribers at $5 per month, he/she will have generated $5,000 per month and it's an audience that the athletes can take with them after college. 
Subtext won't require the athletes to send a certain number of messages per week. Staff will help to instruct athletes on best practices for the cadence of sending messages and responding to questions. This platform offers both a one-to-many structure as well as a one-to-one format. Messages that fans send to the athlete are not seen by other fans. Athletes also will have access to their own subscriber community data, which includes engagement rates. Donoghue said the platform is designed for every level of athlete and can work well no matter if there are 100 or 10,000 subscribers.
Those who will thrive, clearly, are the athletes who take a fervent interest in engaging with and providing exclusive content to their fans. Among the elite college athletes, Cavale said that only a sliver thus far truly understand how to grow an audience and their brand. But the NIL era is young. 
"Is Instagram or TikTok just for the elite athlete? No," Cavale said. "Is it easier for the elite athlete to take initiative and win with that platform if they just get on there and take a little bit of initiative? Yes, because they're an elite athlete. But they still have to get on there, they still have to post and use it. And if they don't, they're just a good athlete who doesn't use social media. Same thing here, right?
"There could be athletes who are really good at, you know, creating value through this relationship with the fan."
Donoghue said Brooks was "super pumped" when approached about the subscriber community platform. He said Brooks genuinely values his interactions with fans and has interest in talking about a range of subjects. 
"Kennedy is a big fisherman, too, and we were chatting and he's like, 'Can I share fishing tips on there? Can I share photos when I'm out fishing?' " Donoghue said. "I said, 'Everybody wants to see not just Kennedy the athlete, but Kennedy the person.' He is super enthusiastic about it."