Lawrent Rice names top 8; Ohio State, Notre Dame, etc...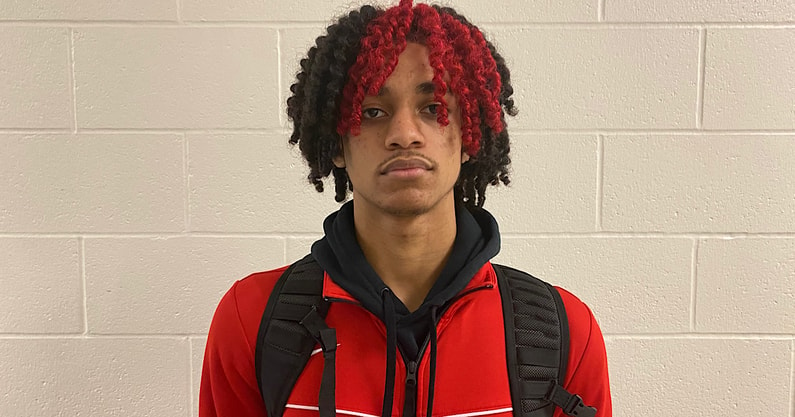 Three-star point guard Lawrent Rice announced he has narrowed his current offer list to top-eight schools. The 6-foot-2 Rice, from Huber Heights (Ohio) Wayne High, said Louisville, Notre Dame, Ohio State, Georgetown, Kansas State, VCU, Xavier, and Marquette were his top schools. 
"This is not my final eight," Rice told On3, "I am currently open to other schools to come in. With COVID and everything, scheduling visits has been tricky. I went to Louisville on an unofficial already and I am looking to schedule visits to some of these schools when we can."
Rice narrowed offers from Purdue, Penn State, Dayton, West Virginia, and others. 
Rice, the player
"I make others better," Rice said, "I have a true point guard ability to facilitate and score at all levels on the floor; be an extension of the coach out there. I would say I have taken on the challenge of growing my body over the last few months, take the load of having all eyes on me and take on the physical challenge. I'm going to keep working on the mental side, the game is 90-percent mental and continuing to improve in all areas.
"I watch a lot of college guys, more than NBA. NBA is more creative, but college is where you really get at it. In the NBA I like watching guys like Kyrie (Irving) and Steph Curry, those main guards. There are so many college guards out there I enjoy watching."
Lawrent Rice breaks down his thoughts on each school exclusively with On3.
Louisville: "They have been recruiting me since the start," Rice said. "I love them, it is comfortable there. Having visited their campus, I feel very comfortable with the coaching staff and everything they have there."
Notre Dame: "I talk to Coach (Anthony) Solomon a lot," Rice said, "he stays in consistent contact with my Grandpa too – who will be a big influence in my decision. I feel comfortable with them and I like Coach (Mike) Brey's system."
Xavier: "They are right up the road in Cincinnati," Rice said, "so the school is not too far away. I love their facilities, it is really nice there. Their skill development is big time too. I watched their past guards and I feel like I could fit in well with what they do."
Marquette: "I love Coach (Shaka) Smart," Rice said. "He was at Texas before and doing big things at Marquette now and I'm comfortable with them. I watched them play recently against Xavier, and I liked what I saw, especially with their guards."
Georgetown: "You can't go wrong with Patrick Ewing," Rice said. "Coach (Louis) Orr is the guy I talk to a lot there. I really like those guys and feel like I can fit into the plan they have there for me."
Kansas State: "They actually came to our school before the season to watch me workout," Rice said. "That meant a lot. I got to know their staff and feel comfortable with them, talking to their staff."
VCU: "Coach (Mike) Rhoades came to one of my games when we played against Fairmont," Rice said, "and I got to talk with him then. It was a great experience and I feel comfortable with what they are telling me."
Ohio State: "They are the hometown school," Rice said, "so I couldn't go wrong with that. They have been one of the schools who have been recruiting me and my family since the beginning, which I am thankful for."
The fit for Rice
"I'm going to talk with the players who are already in the program," Rice said. "Playing for the coach, and see how they like things. I can relate to them more. I want to go to a place that develops players and will develop me to get to the next level. That is the ultimate goal of where I want to be. The family atmosphere will be big as well, I want to go to a place that has a family environment, that would fit me best." 
On3's Take on Rice
Lawrent Rice is a left-handed guard who has a crafty feel for the game. While he needs to continue getting stronger, he plays at a great pace and is very unselfish. He is being asked to take on a bit more of the scoring load this season, and he has shown that he can create and make shots. There is some Prentice Hubb to his game.